Remember when I told y'all that I tossed out the ol' dish drainer when I decided to start storing my freshly washed dishes in my dishwasher? Oh, ok, of you course you don't!
But that was part of my 'Dishwasher or Dish Washer' thread. Anyway, this is what I've done with my out of commission dish drainers. I use them to store other things such as pot lids and large frying pans that would otherwise be stacked on top of one another.

This first pic is of the cabinet where I have all my lids...



And here is where I keep my pans 'n such...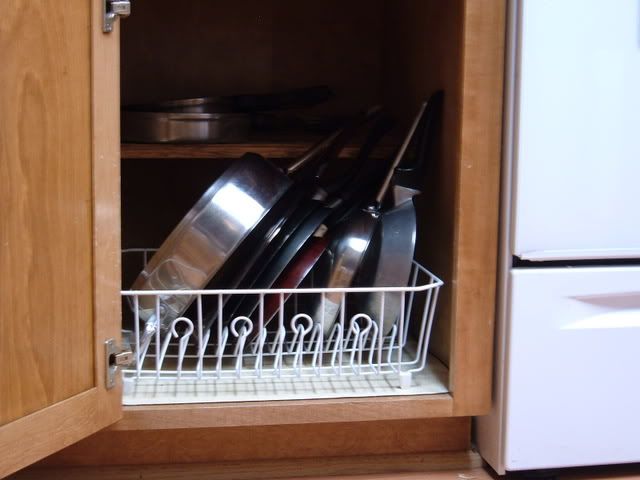 Hilda >^..^<