Twix was acting adorable today, so I got some pictures of her on the windowsill watching the birds and licking her paw.
Mm, something yummy there, Twixie?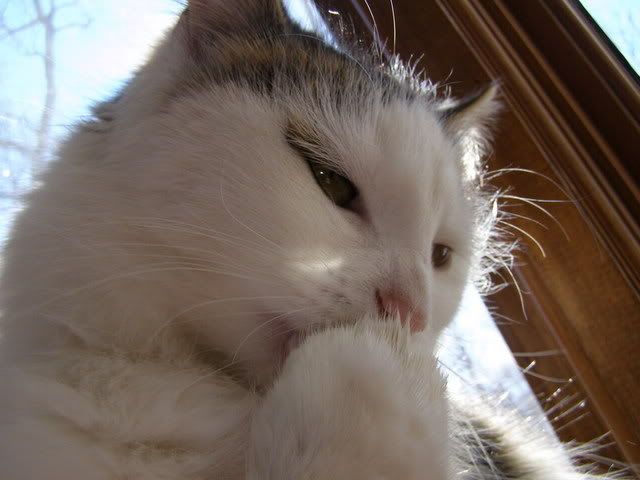 I just want to mush up in a great big hug in this picture, but I know she wouldn't appreciate it that much.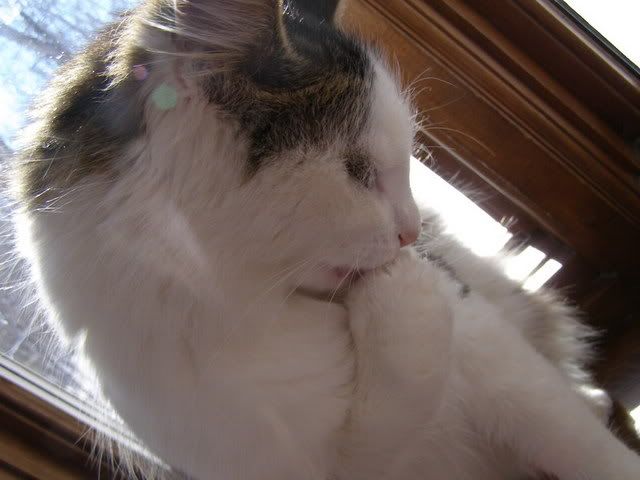 Bird watching is a fun sport, but it would be funner if the window wasn't there.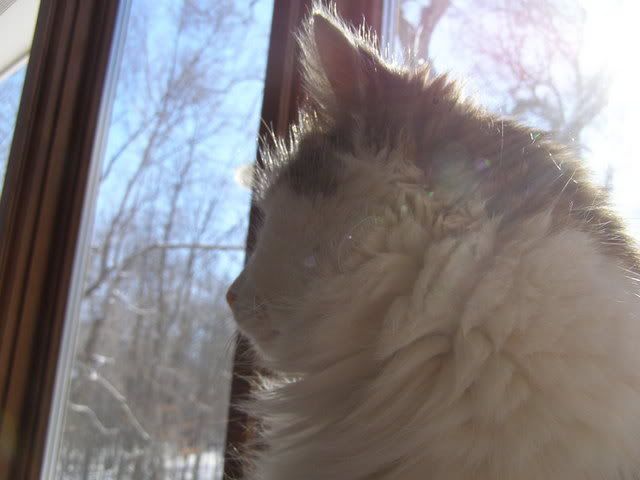 Twix before she realized I was taking picture of her...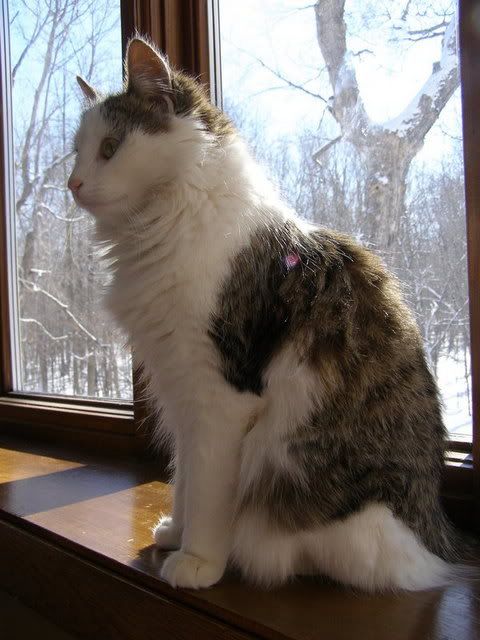 ...and Twix after she realized I was taking pictures of her.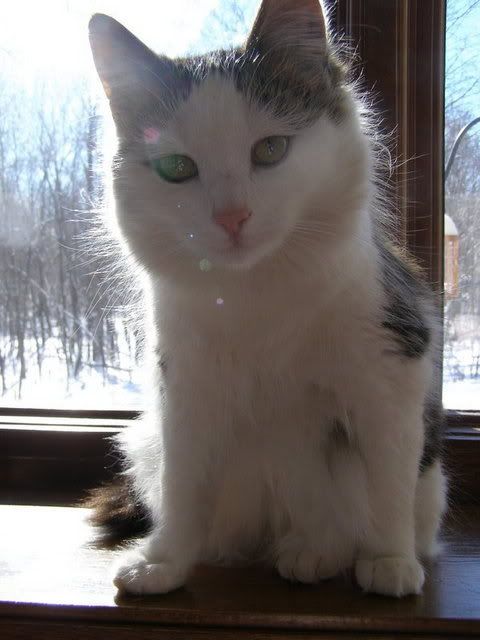 Enjoy the pictures, and wish me a happy birthday (for tomorrow, I'll be 13! Woo hoo!) because I may or may not be on.