For those of you who are interested in Rats. This is my newest litter . My baby Satin had 5 babies on the 31st of january. so they are now 1 week old. Her and her mum Sweet-Pea both look after the lil ones. They share the cleaning and feeding .
heres the pics
This is mum Satin.
And Grandma Sweet-Pea.Making sure I'm not hurting the bubs.
Babies.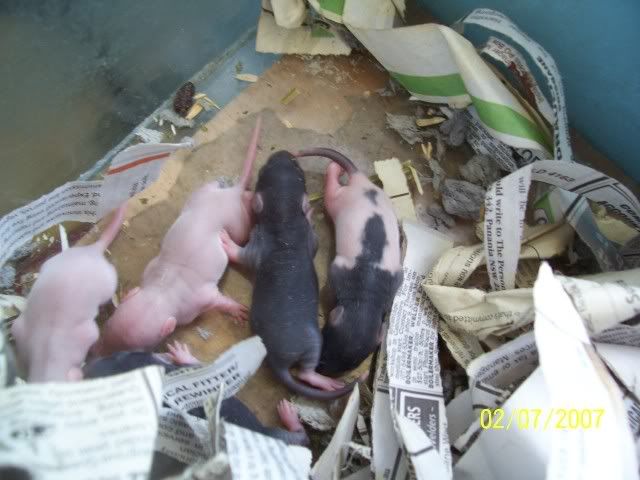 Mound of babies.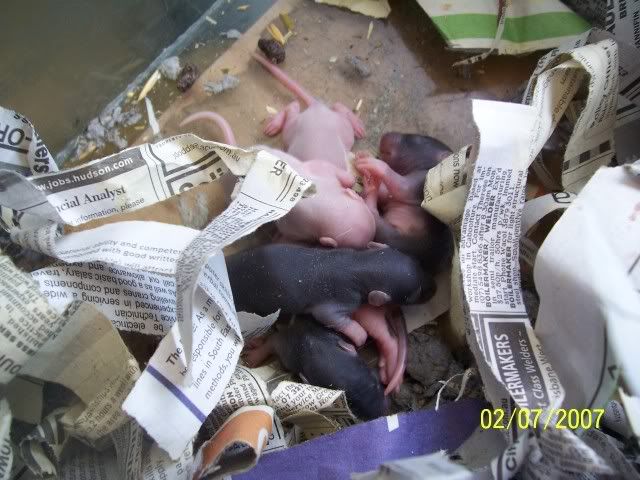 I don't think that i have come accross any rat babies on here yet.