Hello! I'm new here with 6 cats and 3 German Shepherd dogs. All are from the shelter. We are living in a farm in country so both - cats and dogs - have great freedom to do whatever they like.
Here are our kitties
Alice (she is 2 years old, British Shorthair, has great pedigree and is very sweet. Believe or not, she had spent 3 long months in our local shelter with all her posh pedigree and nobody wanted her)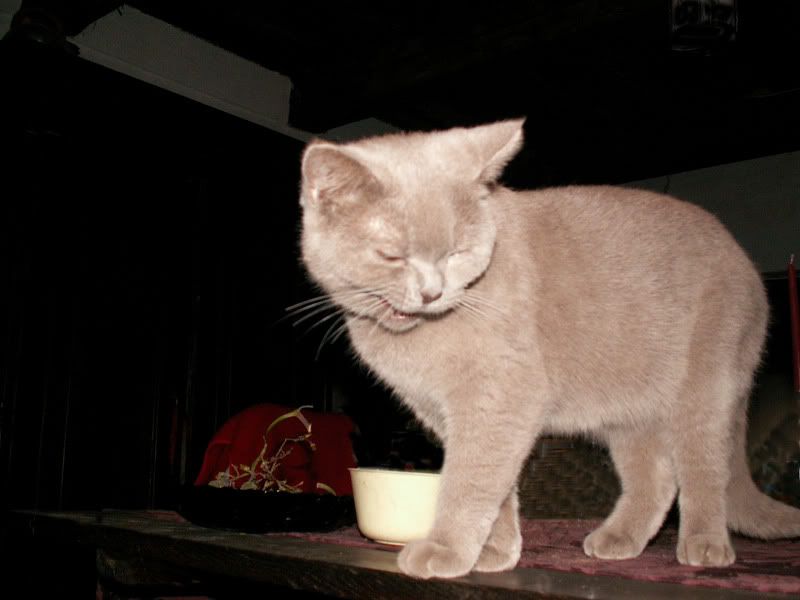 Timmy (about 2 years old, big and bossy, hanging around with dogs better than with other cats, he is sure that he is a dog)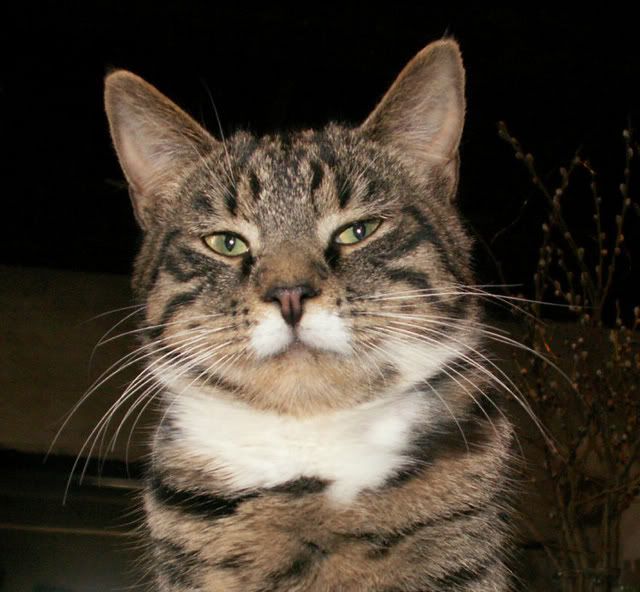 Charlie (Timmy's brother, sweet and mellow boy)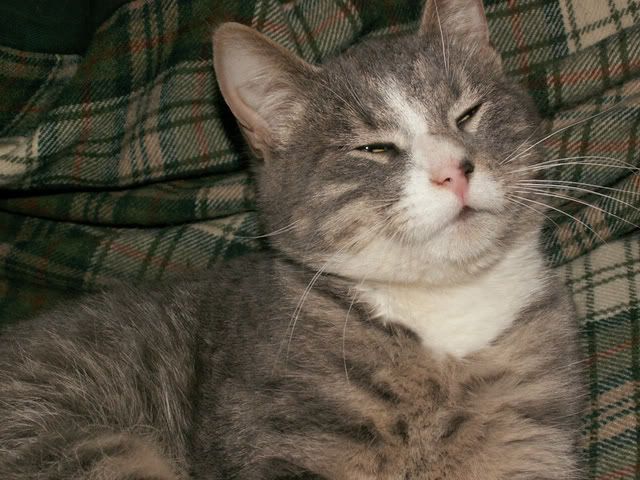 Minnie (3 years old, she is our Porcelan Princess, very small, wise and knows how to get the best in life)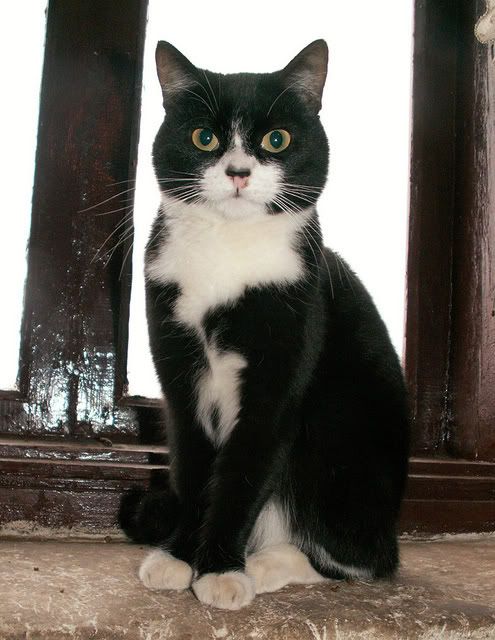 Saddam (Minnie's brother, soft and melow, allways gets into troubles)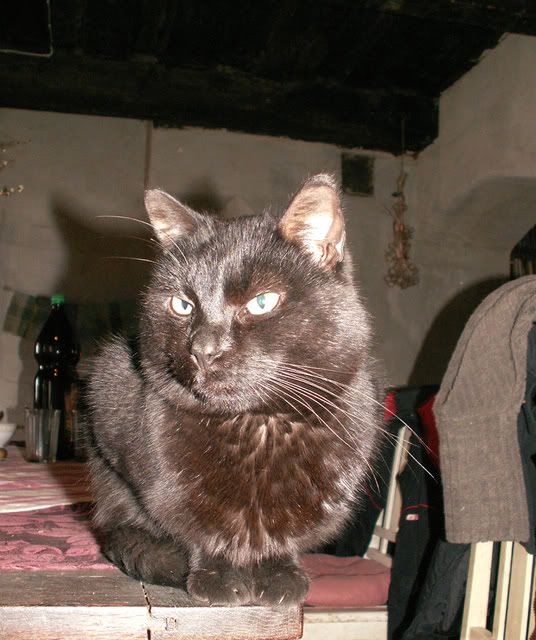 and
Fred (3 years old, our bossiest cat but he likes brushing an combing, and likes to cuddle in bed)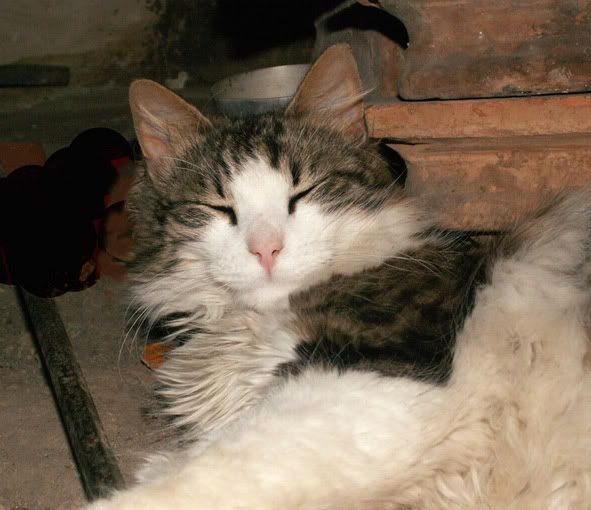 All our cats (except Alice) are indoor/outdoor cats, they go out to mouse, but returns each time to use litterbox
As we live in rural area without traffic, they are safe wondering around outside, and animal pradators are not crossing our borders as we do have our dogs to protect kitties.
They all get on so well (cats and dogs), share their food bowls and our bed.
I'm more dog person that cat person so I'm here to learn much more to keep my pack happy and healthy.
Anna