Drove to Hubbards today to meet the parents at our cottage. They had it all toasty warm for us. We drove across the lake on dad's 4-wheeler. He went off on a little drive by himself while mum, sister and I cleared off a place to skate.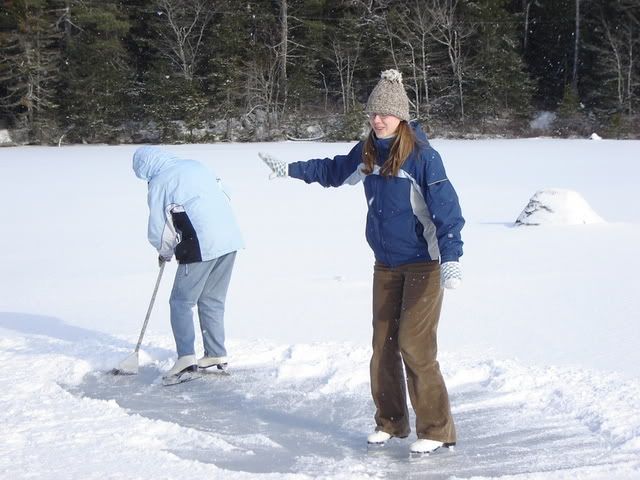 Clearing the ice
I love to skate!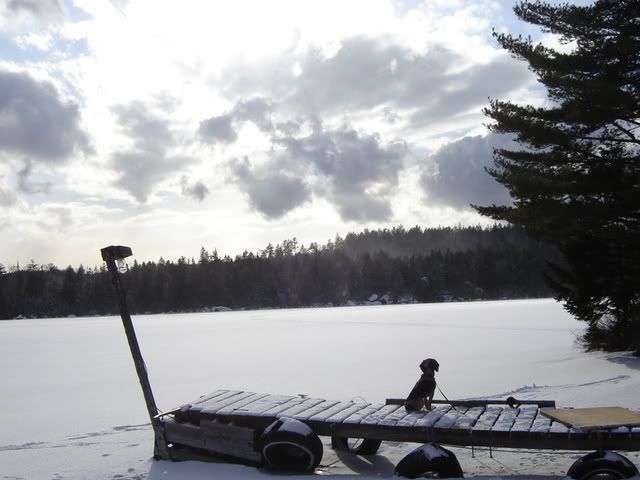 The dog spent most of her time staring off in the direction dad drove off in.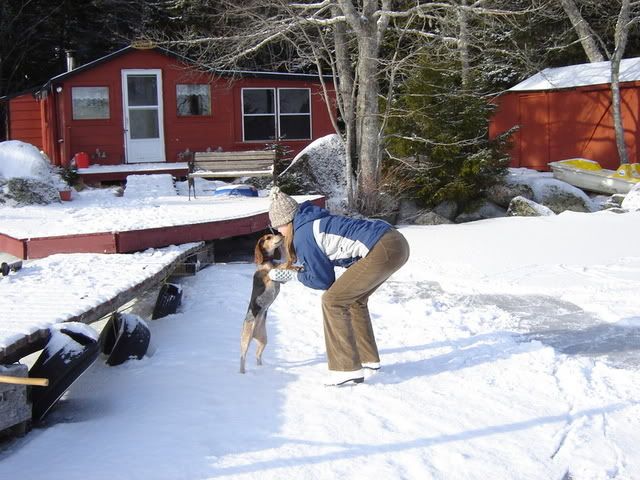 She warmed up to us eventually.
It was a really great day. I haven't been down in the winter for so long. It's hard because the lake doesn't freeze easily and there's no access road to the cabin.
It really weird skating over places where I swim in the summer.