What is it with this seemly sweet kitty lately???
She looks so innocent.......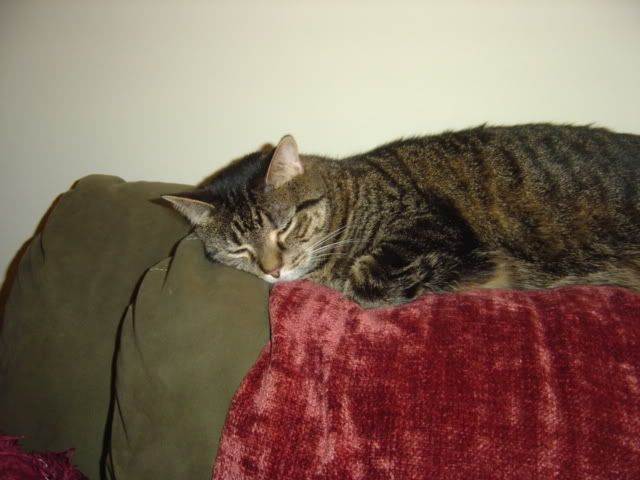 but lately, she's turned into Trixie the Terminator!!
This is one I posted last week of her bulling her little brother! Tiggy did back off.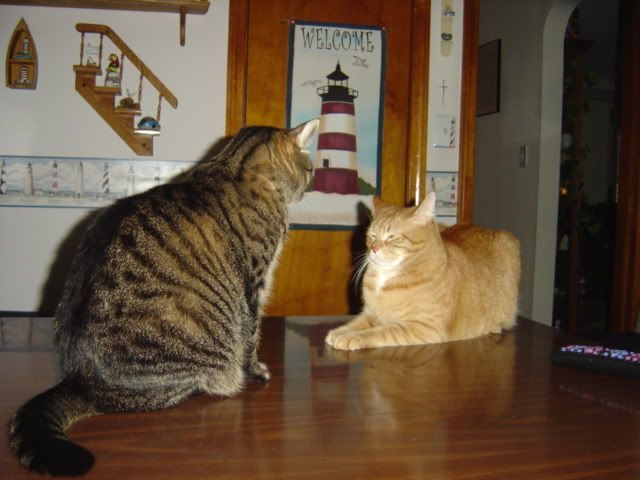 Now she was staring down her poor sissy.......
I don't know though......do you think Petals can take care of herself?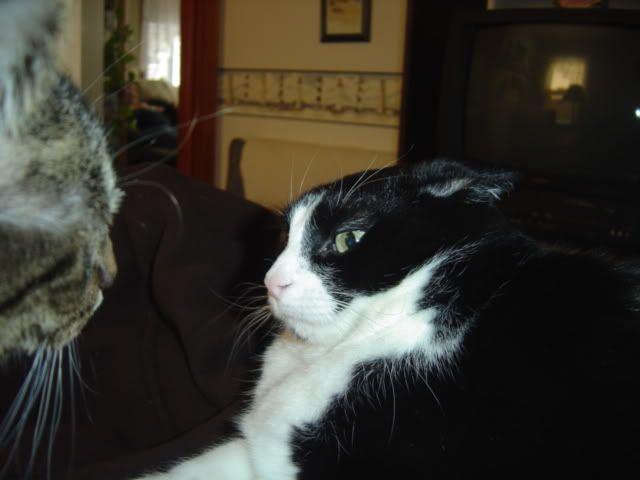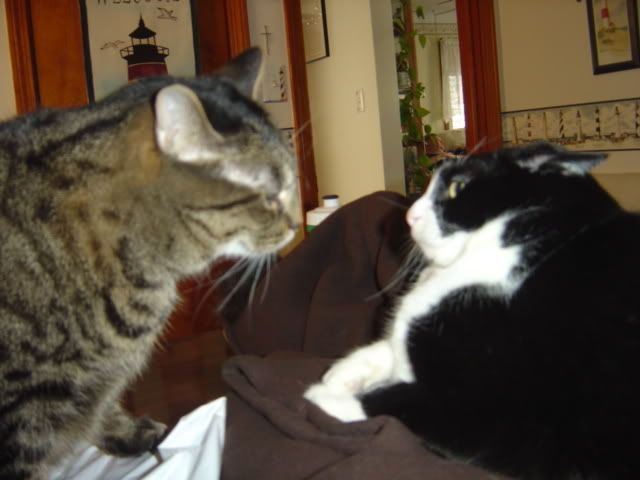 They finally got into it.......Petals did run away after a bit.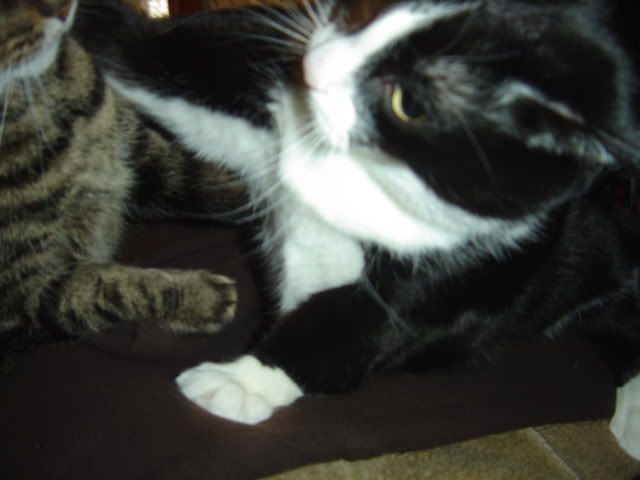 Poor Bailey was staying out of the way!
Next thing you know, they're laying on the floor grooming eachother........