I set up our card table, straddling the coffee table for the purpose of putting our Super Bowl snacks on it.
No sooner than I put it up and Cassi decides it looks pretty darned comfy!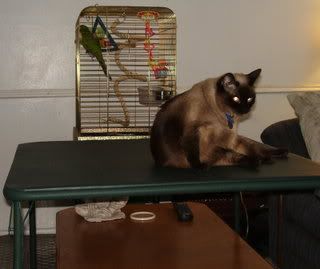 What? You put this here for me didn't you?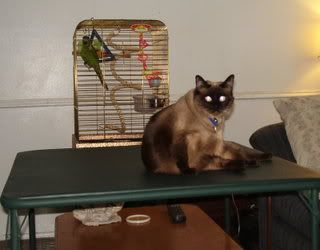 Look, I'll be cute, just let me have the table.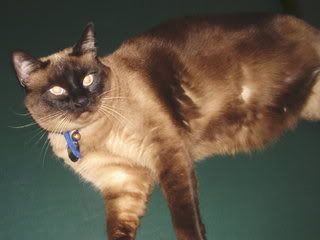 I think I need some belly rubs now.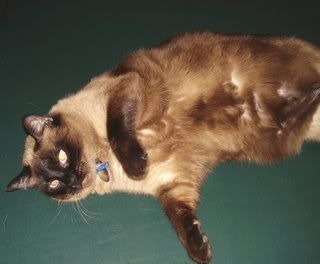 Here, let me wash your hand first, Lord knows where it's been.
Hard to believe this lady was a feral
Sorry you can't see her cute little tongue, but she was vigorously washing my hand