I finally took some more pictures of Lexi. She was being playful at the time...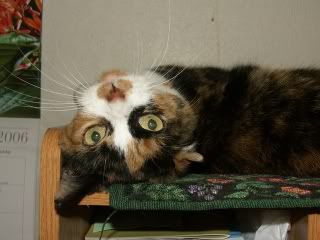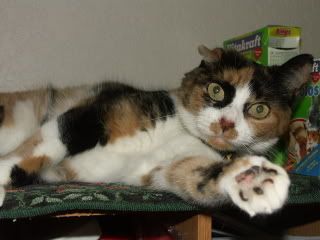 Being goofy...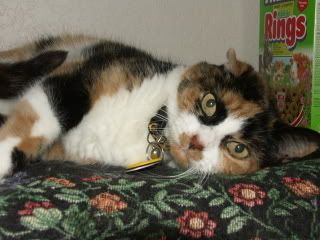 She is a sweetie though...an angel with horns that holds up her halo
The vet thinks she's 2-3 years old. Was very friendly, but neglected. Skinny as a rail. I got tired of seeing her suffer and starving. So I took her to shelter to get her checked out. Adopted her and took her to vet before bringing her home. Fixed up her ears, except for old hematoma, and had tiny little cactus spines removed from her oozing neck. Made me so mad
that someone could have not taken care of that! She is such a sweetie and she deserved better. Never had any tags or collar and never could tell where she came from. Now she is spoiled rotten and has a very loving home. Just wanted to show her off!