I showed up for work yesterday and my picture was taken while I sat out back and waited for the stock to arrive.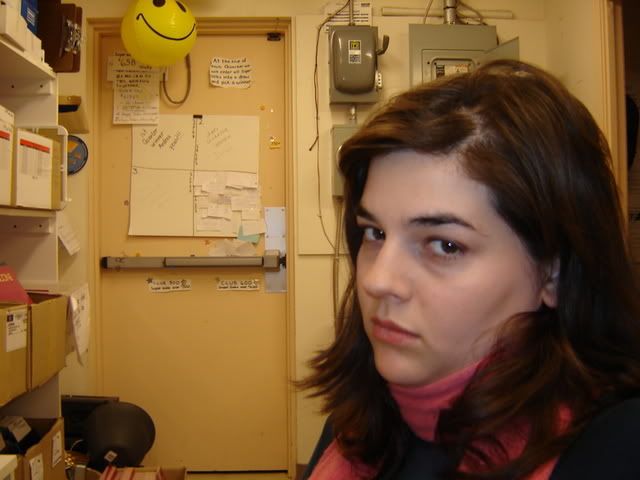 I guess I wasn't very impressed because I got to work at 12 which is when the stock usually arrives and then I just have to scan it all and put it into the computer, hang it up and let the ladies put it where it's supposed to go in the store and then I can go home. but if it's not there it means I have to stay at work later.
Hazel told me to smile. ... so I kinda did.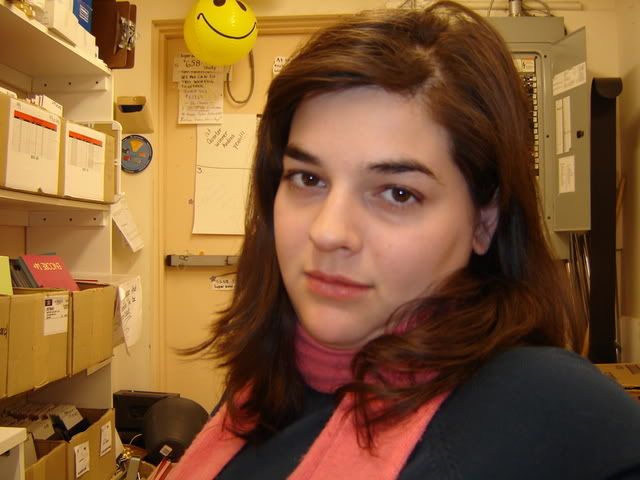 So where do you all work?