In direct competition with Milky (sorry Milky, but you're getting all the "babes") Löki and Jacob would like to present themselves for consideration and Valentine's dates! After both of them pining away with unrequited love for Lucy (Jana's sweet darling) after receiving their SS gift from her, they have realized that it's time to move on.
Presenting -
Jacob
I'm a very mellow fellow. An aquarious (this is the dawning of the age of Aquarious....age of Aquarious), I like the simpler things in life.
A warm snuggle with a sweet bunny
Chilling with my brother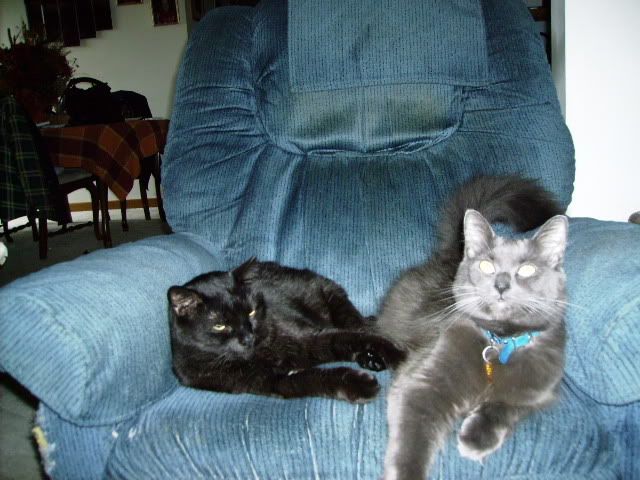 Showing off my pretty collar to all the ladies
My come-hither look
Lucy, eat your heart out
I like long walks on the beach (in my kitty dreams), making patterns in my litter box, my favourite toy is my laser light and favourite song is John Jacob Jingleheimer Schmidt! I'm part Russian blue, but as I'm on the sensitive side, I like to wear my fur long. I'd love to be your valentine!