I friend of mine works in a quilt shop. So I was in there visiting her. And I found the cutest fabric to make some cat toys with.
This will be the front (I have enough fabric to make 2 at least):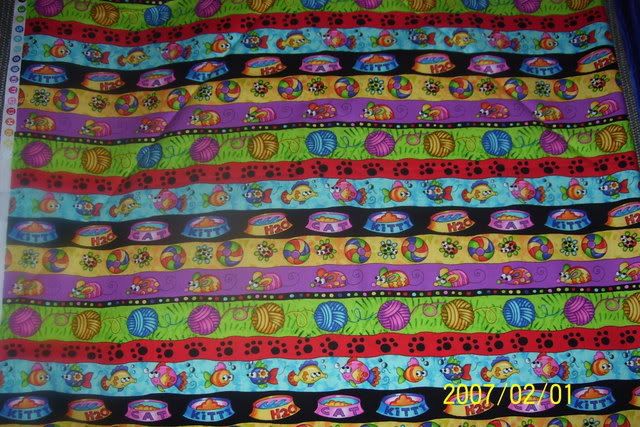 And this will be the back: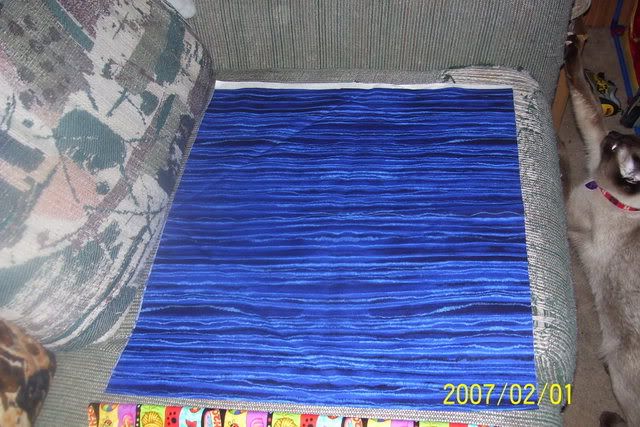 Then I have some thin cotton batting that will go in between the 2 pieces of fabric. One end will have a velcro opening so I can sprinkle cat nip in the inside. I saw these on Ebay but I figure it would be fun and cheap to make these myself.