My friend came across a starving stray kitten about a week ago. She had a collar on (which was too small) but it didn't say an address on it. Me and my mum decided to take the kitten in as we lost another cat recently and our cat had been lonely. The new cat is very good as soon as she came in the house she ate food and used the litter tray, she's friendly and has been trying to play with our old cat a little bit.
Just have a few problems/questions
We're not sure how old she is. She's very thin at the moment but slowly gaining weight. How can we find out the age of the cat?
Here are some pictures, please ignore my socks, they're my sleeping socks teehee.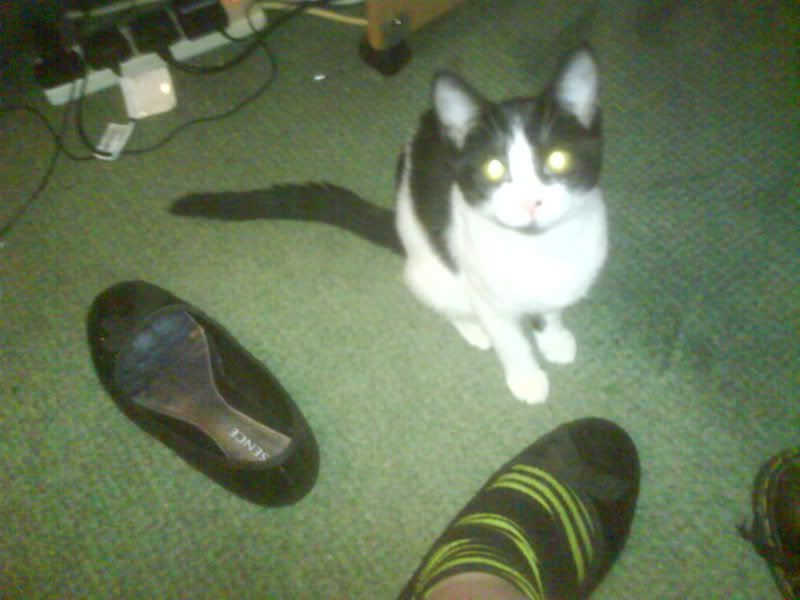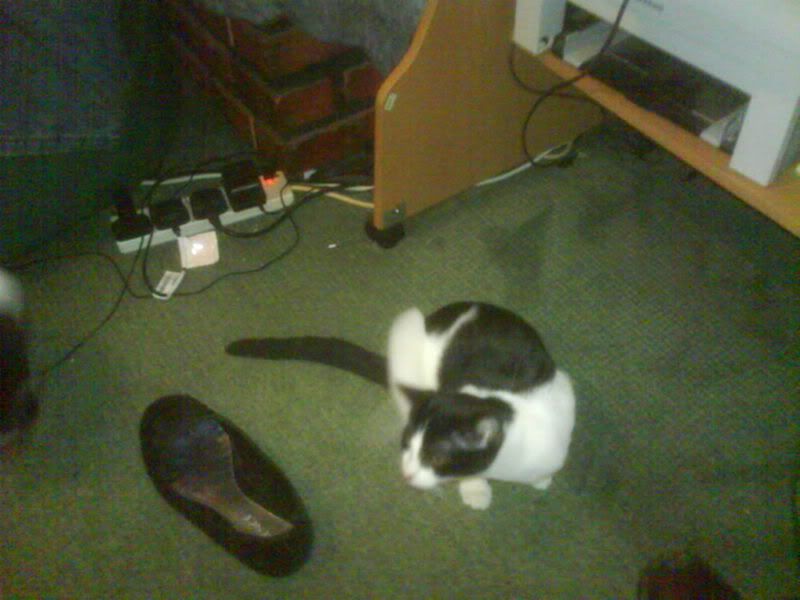 I put my shoe in the picture so you could see the scale. I'm a UK size 6. I've tried to weigh her on my house scale which starts from 0.5lbs but she doesn't register.
Also she's very clingy to me already which is quite hard to deal with as my other cat is too. While I'm in my house she doesn't leave me alone. I feel a bit like the crazy cat lady because when I walk from room to room I've got two cats following at my feet. Is there any way to help them gain independance?
Also although she's trying to make friends with my other cat, she does seem to get a bit scared of her and growl half the time. Will this last for long? How long will it take for them both to get used to each other?
Thanks anyway