Although I have been trying to play with Biscotte, she does not know what toys are, though I did find one in the litter box this morning so she has obviously done something with it during the night. But this morning we had a breakthrough, and she has decided that wand toys are definitely the thing. This one was Napoleon's favourite, so she is in a great tradition.
Do I want to play?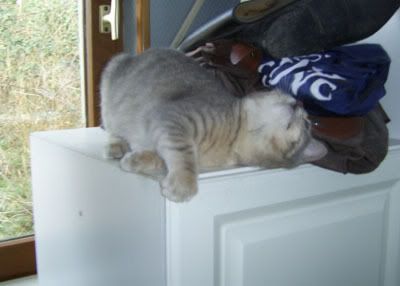 What is this thing she keeps dangling in front of me? Can I eat it?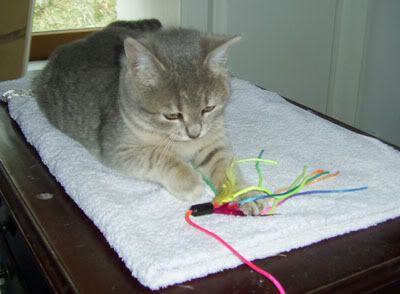 Maybe this is fun after all!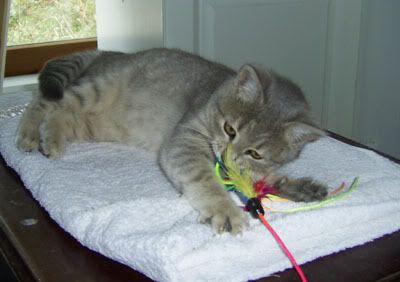 It is amazing that when she plays she looks much more kittenish than in her earlier pix.