Nermal showing off
offline
1,156 Posts. Joined 1/2007
Location: Ontario, Canada
What a poser!
[IMG]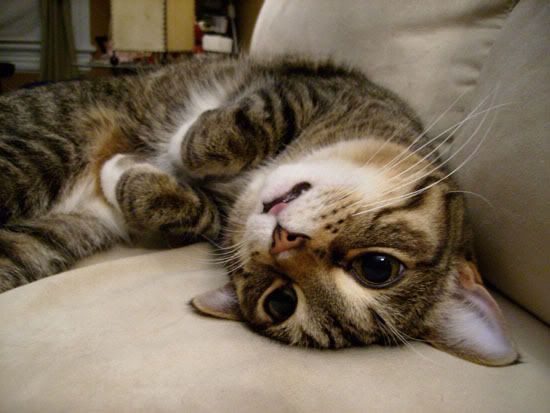 [/IMG]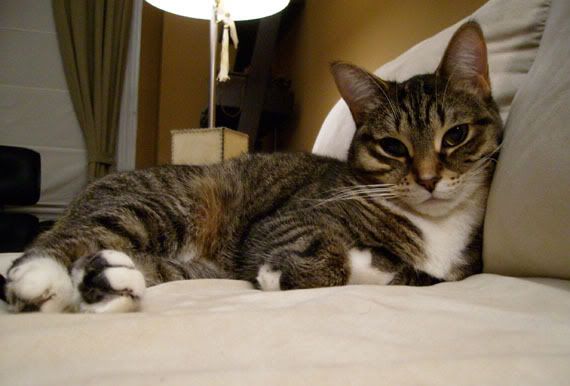 offline
18,426 Posts. Joined 7/2006
Location: In a state of misery w/o my Bella
offline
1,251 Posts. Joined 2/2005
Location: Essex, UK
Awww, too cute!
Wearing my Hines Ward jersey

offline
3,363 Posts. Joined 10/2006
Location: In Steelers Country!
AWWW, what a little sweetie!
Witty comment goes here...

offline
6,756 Posts. Joined 5/2006
Location: Philly
Nermal is such a cuttie! I just wanna nibble on an ear. LoL
offline
2,213 Posts. Joined 5/2006
Location: Indianapolis, IN
I love that first picture! He's way too cute.
offline
1,156 Posts. Joined 1/2007
Location: Ontario, Canada
Under Portia and Diesels' Control

offline
3,411 Posts. Joined 9/2005
Location: Sydney, Australia
Slave to a houseful of fur

offline
5,017 Posts. Joined 11/2006
Location: Pittsburgh PA
SOOOO CUTE and ADORABLE those pics are GREAT
more please
,
Moderator/Admin

offline
54,349 Posts. Joined 12/2003
Location: ENGLAND... LAND OF HOPE AND GLORY!
Nermal, you just know how gorgeous you are don't you!!
All kitties need love!

offline
20,447 Posts. Joined 11/2005
Location: NE OH
he looks like he's playing dead in the first pic
love his markings!