I love seeing all these happy stories! What beautiful (and lucky) kitties! I posted this not too long ago here,
but am happy for any excuse to post pictures of my sweet Lily.
Here is Lily's picture from the SPCA:
After she'd been with us for a couple of months: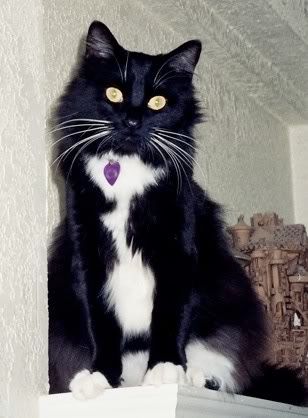 Lily, now, after one year. Her heart murmur has just
been downgraded from a three (a year ago) to a one.