I really wanted to start this thread because Ginger was laying in the same spot this week as she did the first weekend she was here, and I couldn't believe how much she has grown, and how healthy she looks now! She was healthy when I brought her home, thanks to Eileen's loving care (and her cousin Emily too), but the difference between the skinny little stray that Eileen brought home the night of her grandmother's birthday party and the Ginger Cookie of today is just amazing!
Ginger the first night with Eileen:
You can really see just how skinny she was here:
Ginger on the ride home from the airport: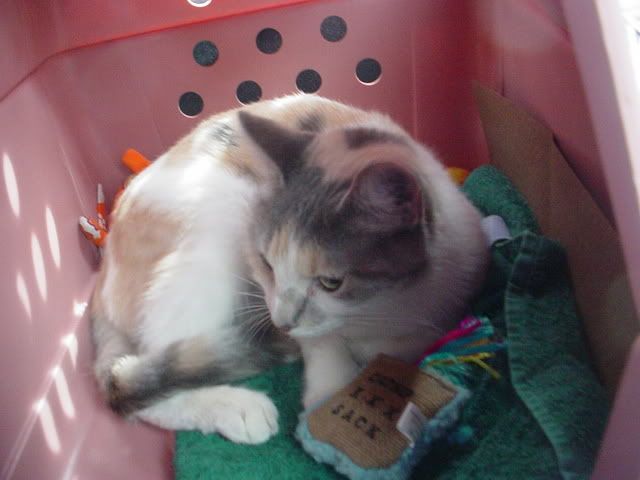 Ginger just 3 days after arriving home: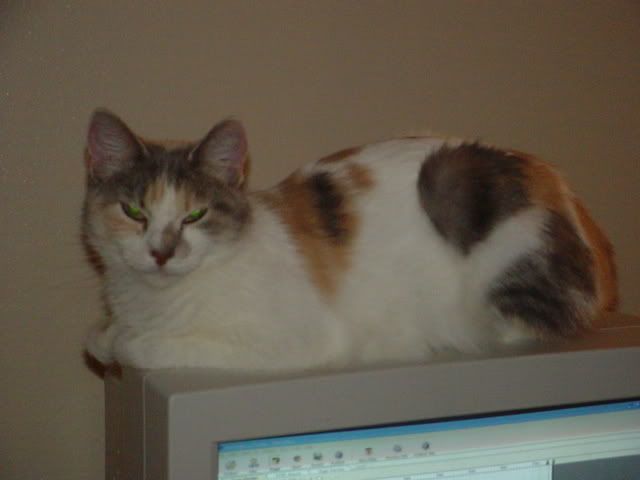 And Ginger Cookie now:
Doesn't she look great?!? It's amazing what love, food, more love, and a home can do for a kitty...
Please, share your success rescue stories in pictures too!