So, although I have been taking photos of JoJo and Jack I haven't been putting them up... I have also been nursing my hand, which I sprained right after Christmas... going nuts here because of not working (when you work retail, and your hand gets hurt, you stop working)... but should be able to go back next week. Anyway... I have finally gotten around to uploading a few recent pics...
I will say now that I did NOT set this up... I just walked into the living room and found her here...
MY WOLF BLANKIE!! NOT YOURS!!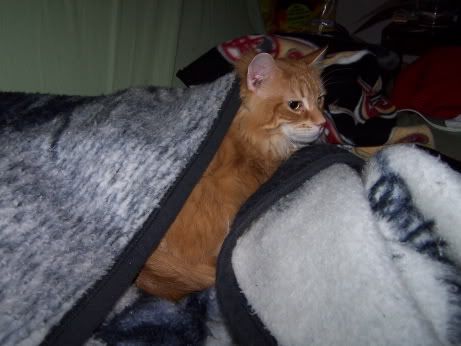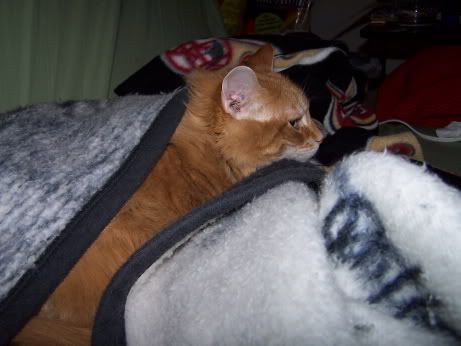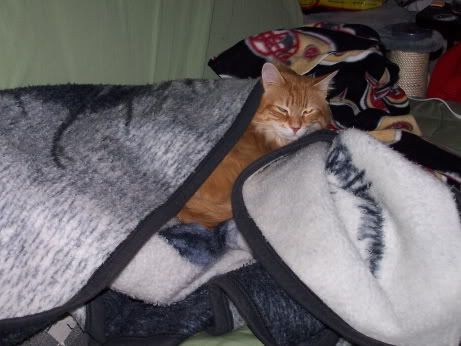 And then Jack's latest favorite perch... I have two shaped bean bags for movie nights... well, I have little storage space, so I turned one over and stacked it in the other... Jack has claimed it as HIS spot.
and a video of his being cute... long (a touch over two minutes) but he's such a wiggle kitty... this is him 'being cute. Yes, that's me baby-talking to him...
http://s29.photobucket.com/albums/c2...t=100_1429.flv