Hello! I'm new to your forum, just found it today in fact. I was searching for a cat forum because of the great help I have found at the turtle forum I belong to. I take care of a 5 month old cat named Trapper(Aug 15, 2006). I also own a Red Ear Slider named Sputnik who is almost a yearling! I hope to get well aquainted with all of you, as I enjoy friendly conversation on forums.
I also have been the care-taker for two sisters, that were born in June of 89. Pirate died 3-24-04 and here sister Tigris died 8-9-06. Trapper is their successor. I just couldn't live without a friendly face to pat me on the nose in the morning.
Here are some photos!
Trapper up at my Dad's house.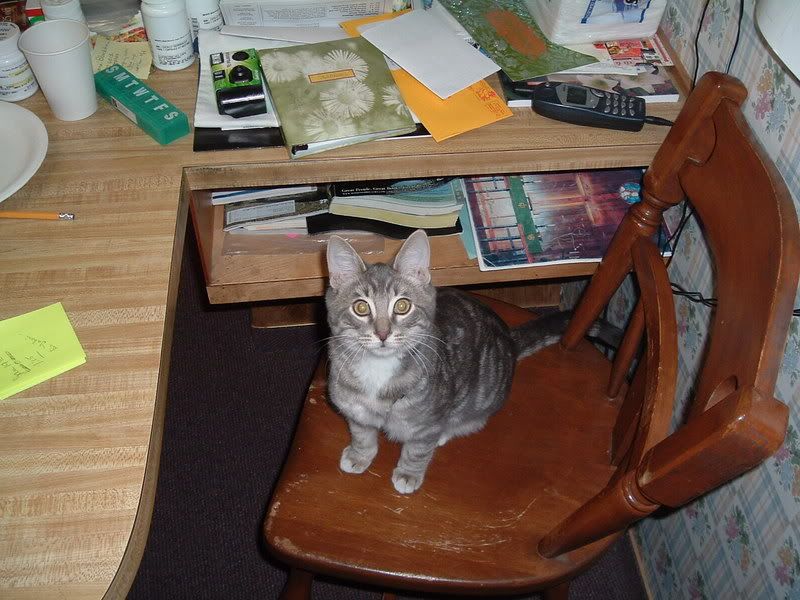 Sputnik my Red Ear Slider: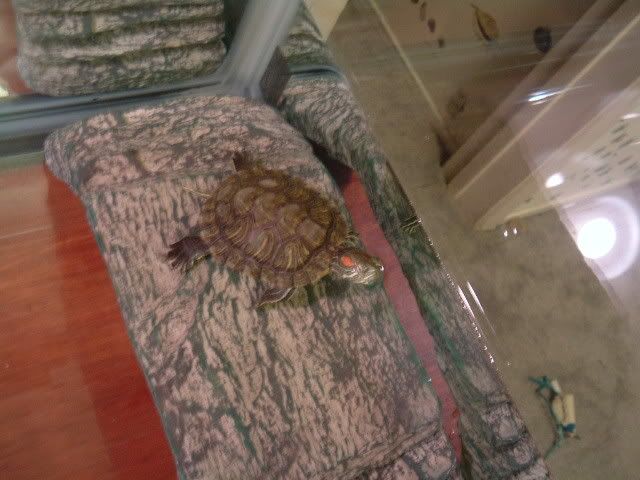 Tigris:
my photo of Pirate isn't on photobucket, but can be seen on myspace if you're into that kinda stuff.
http://www.myspace.com/thevelvetalley
See you in the funny papers!