Quote:
Originally Posted by
shambelle
This is Penny Jane (PJ). She has a little white moustache and a spot of white on her nose, which are both quite cute in my opinion. I don't have a good one with her different colored toes, though.
Attachment 11840
Attachment 11841
Mine also likes boxes...look how she wedged herself in this one!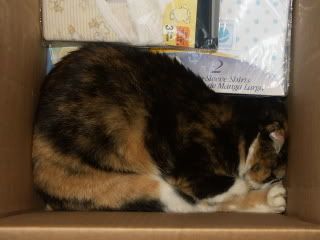 Here's another one...Guess she wanted to be shipped with the baby clothes!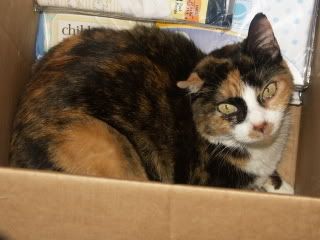 She's such a goofball...