All your cats are sooooo beautiful.
Tinkerbell my dilute torti and her sooky bubs at 11 weeks old. She has 2 torti girls and a lil grey tabby boy.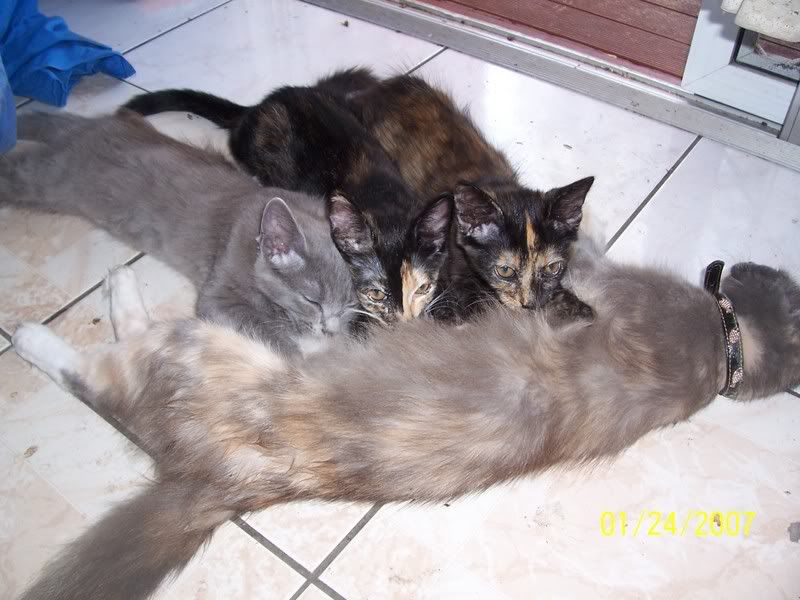 Tiffany all spread eagle in the hall.
Sleepy Tiff.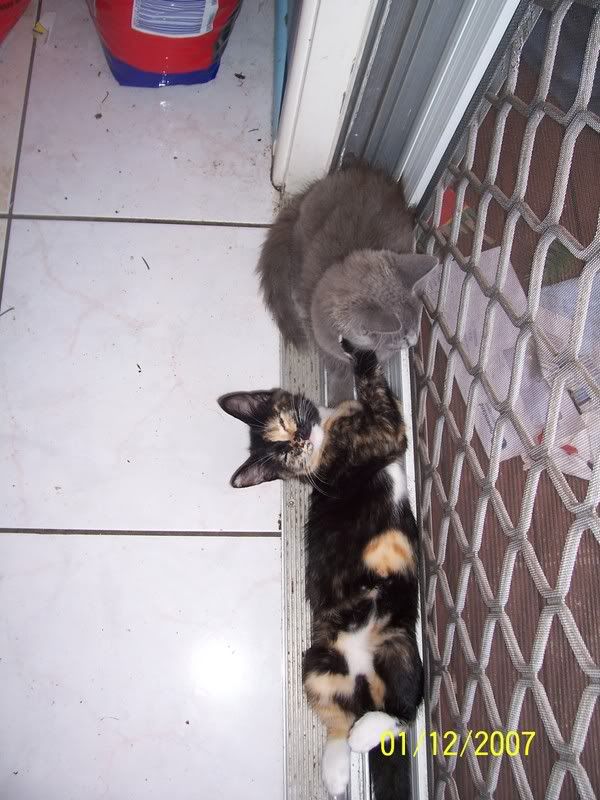 Sleepy Christine.
Playful Christine
Kink in a Box.
Tinkerbell kisses with Tiffany.
These are my torti and calico babies. The kittens are almost 12 weeks old.