These two, being the oldest female and the oldest male, are always going at it for power.........(I keep telling them I'm top cat around here!) Caught them growling at eachother this morning.........Trixie always stares Tiggy down, and he usually backs off........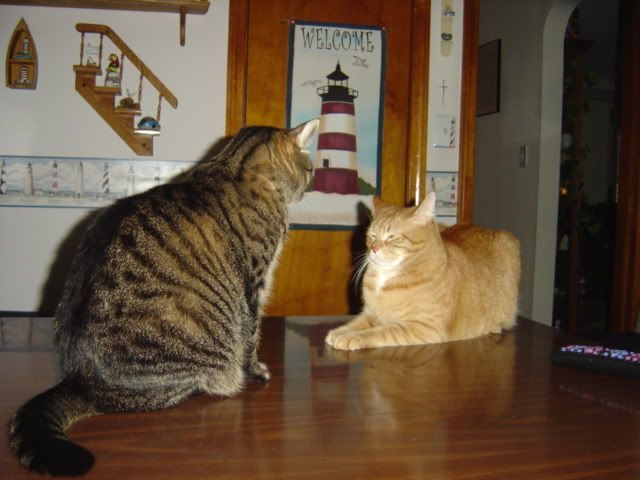 They finally went to their respective corners of the desk.......both gave me the evil eye as I snapped thier pics....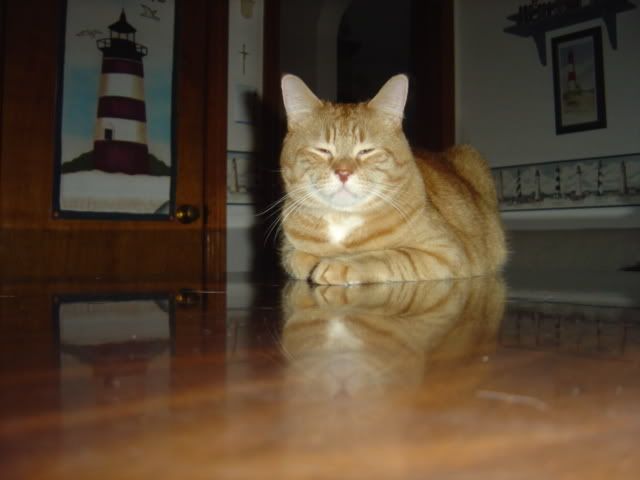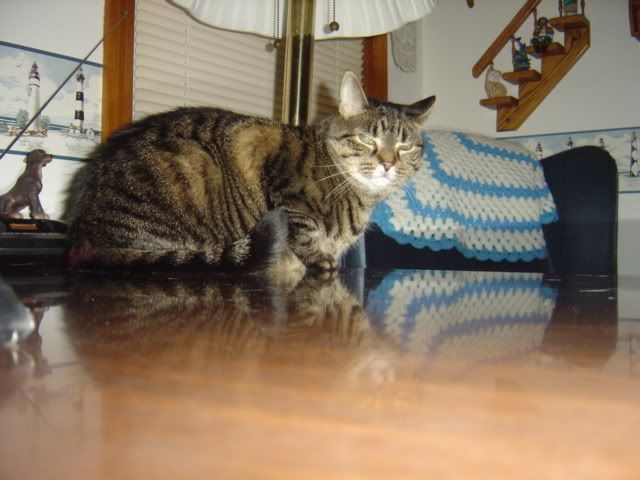 Then in another room, we have the very sweet Petals keeping tabs on my bath water.........she's such a little voyeur!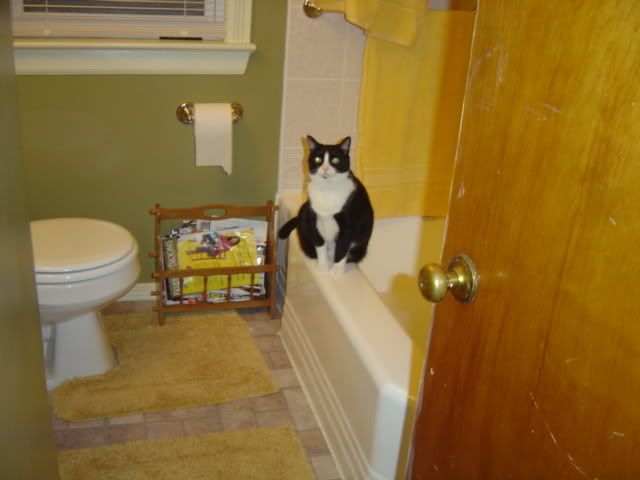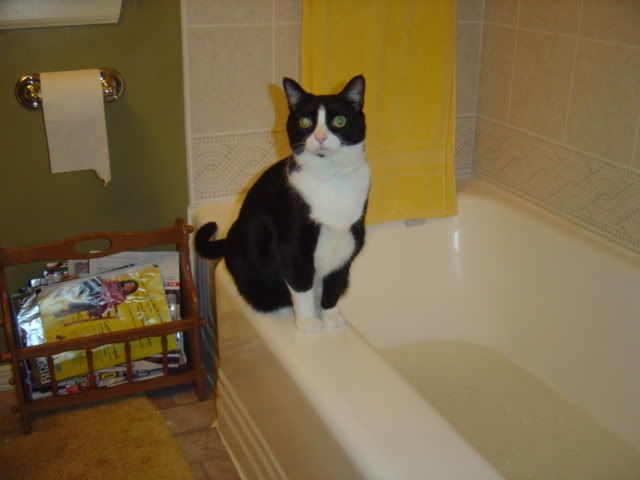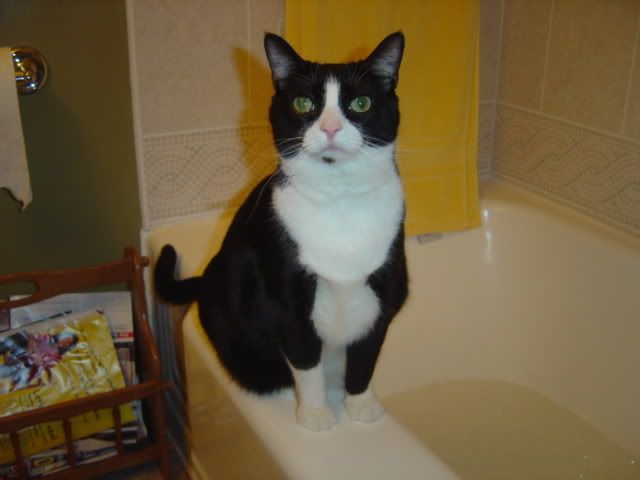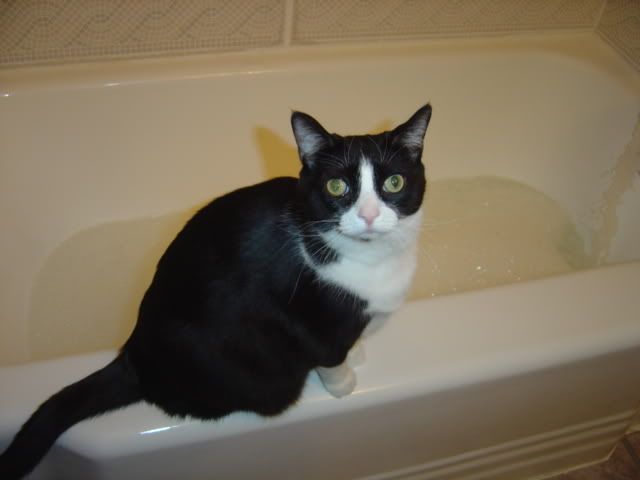 Little baby Bailey was just being cute cute cute.......trying to stay out of all trouble......(that never lasts long)