Here are some pics of my feral babies Patches & Snowflake.
A little background...
They were born a couple of years ago behind my apt complex in a dirt/weed lot along with about 4 others. When they were old enough my neighbor and I got together with a lady from the Homeless Cat Network and we managed to trap and fix all but 1 of them. Well the 3 that stuck around the most were Snowflake, Patches & Fatty. They would always come over to my patio because I'd leave food for them. Of course, they would scamper off if they saw me or if I came out onto the patio.
Fatty was killed by a car last year
but I managed to socialize Patches. It took about a year and it was very frustrating but little by little she warmed up to me. A cat that used to bolt when she saw me now has to jump up and sit in my lap every time I sit outside. She has to purr and meow in my face and rub her face against mine. She has to follow me all over the patio and she is just the most loving cat ever. (Jeez, Zoey & Saki rarely come sit in my lap lol). Snowflake and her are always together but Snowflake still wont let me touch her, though she lets me sit very close to her.
Anyway enough blabbing and onto the pics!
This was Fatty.. who is now in a creamated box on my patio table.
When Patches finally ate out of my hand for the first time.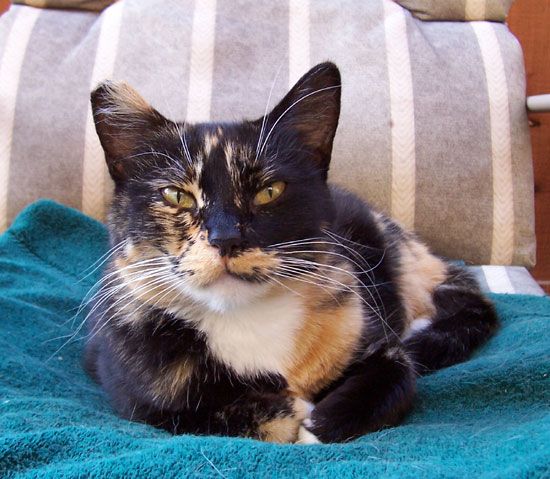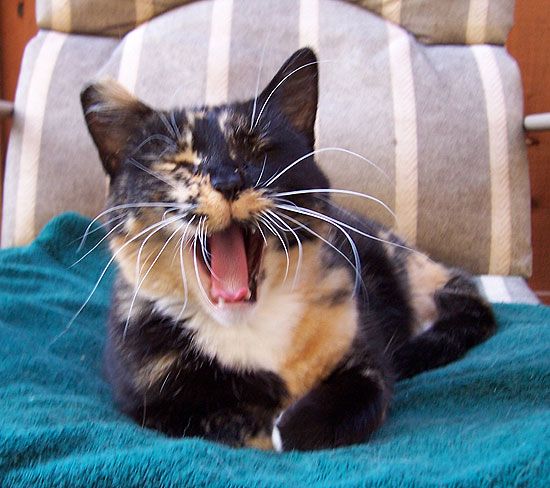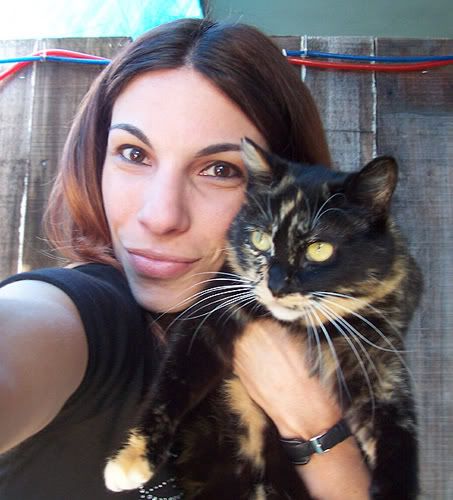 Snowflake