Just a few pics of the gang tonight..........
Tiggy with his typical look!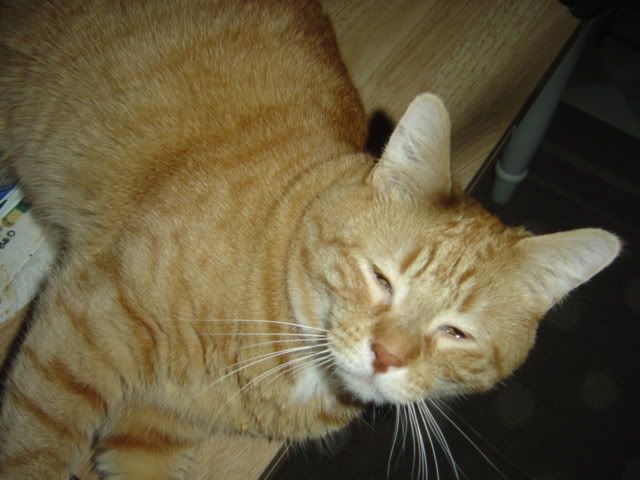 I just love Petals little spot on her chin!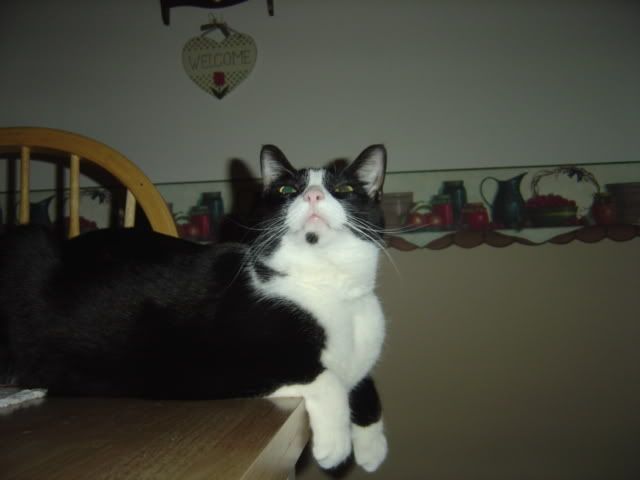 Little BooBoo hoping for a treat!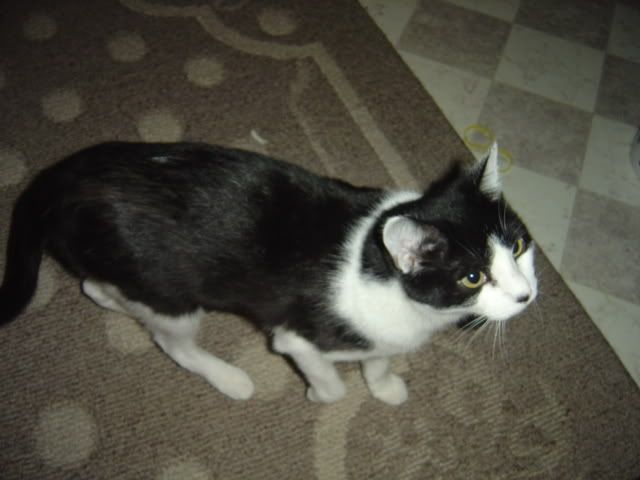 Trixie giving me the oh no, not another picture look!
3 little bums on the table.......oh well, who eats there anyways!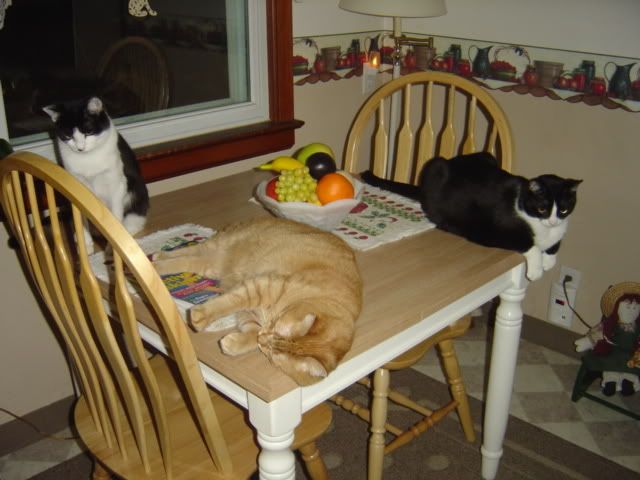 Another disgusted look from Pixie!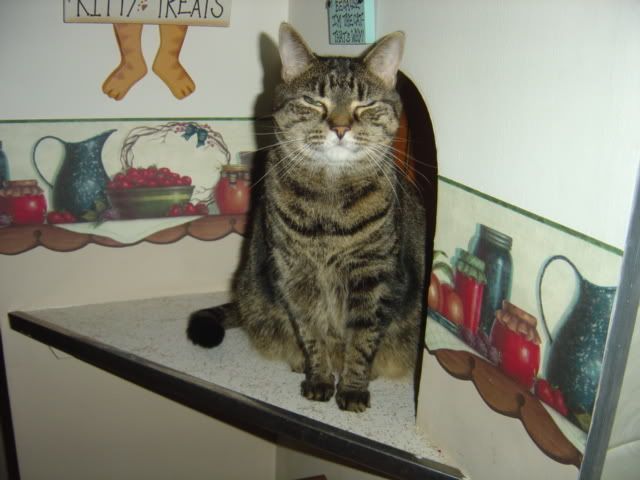 My Bailey has grown up into such a handsome little guy!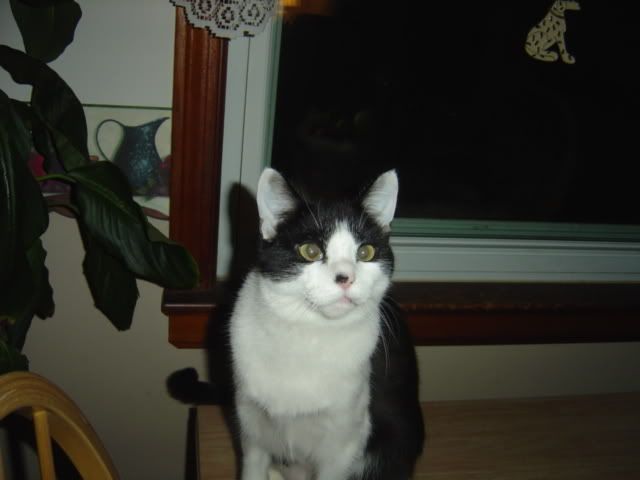 Tiggy trying to act cool!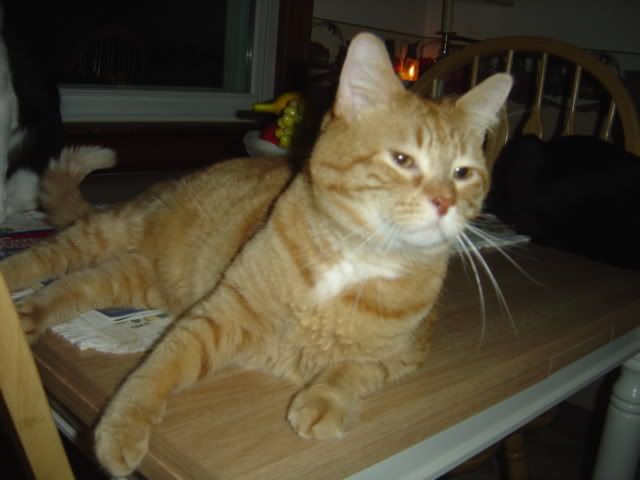 Bailey getting ready to pounce on Tiggy's tail!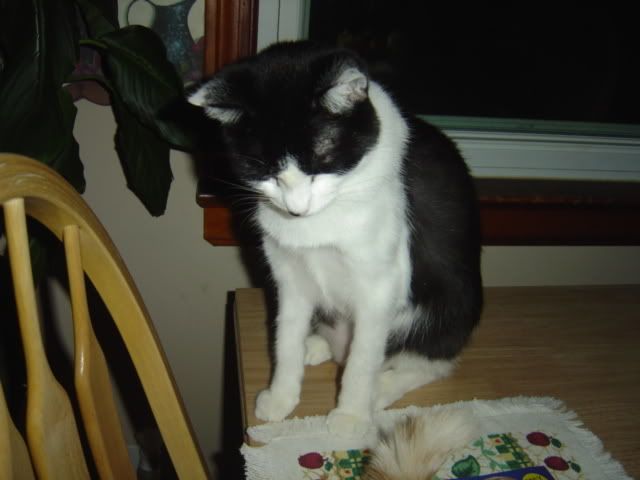 My beautiful Petals!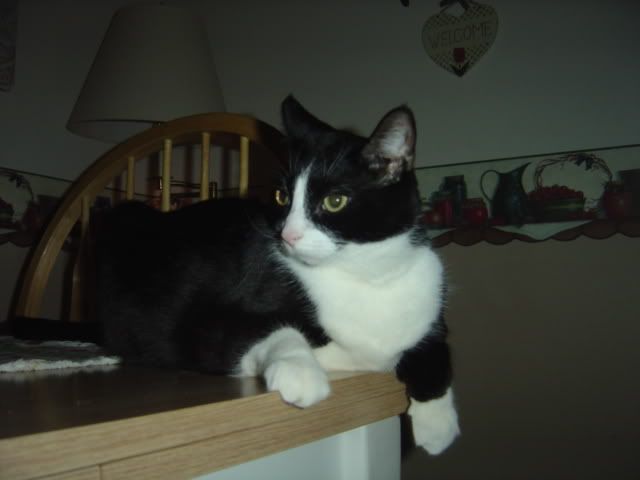 Watching Poppa outside snowblowing!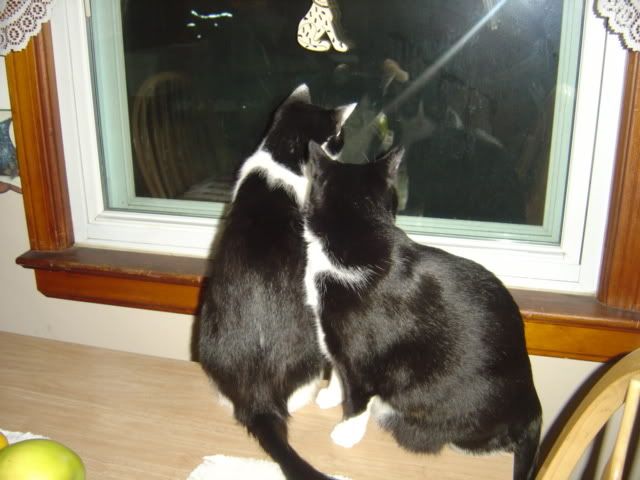 Hope you enjoyed!