Well my usually great home made flour tortillas didn't turn out that way tonight. So I was left with a glob of a little too stiff dough. Nothing I did to it seemed to improve it. So I put it in a zip loc baggie and put it in the :censor::censor::censor::censor:. While I was laying in bed, trying to sleep...I remembered the silly stiff dough.

And I got a craving!

I remembered what my mom used to make for our New Year's Eve celebrations. She'd take some dough, role it out, fry it in some reeeally hot oil and then set her creation aside to drain on paper towelling. While it was still pretty hot, she'd sprinkle both sides with cinnamon sugar! YUM!!! Welp...I decided to try it myself...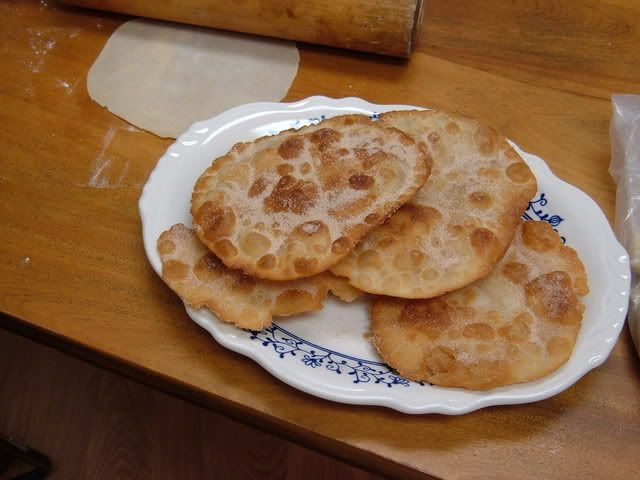 The smell brought Alex Jr out of his room...who happened to be in the mood for something sweet too! Shortly after him came Naomi...hungry too! They had theirs with honey drizzled all over it!

YUM!!!

Dang...guess I really need to think about working out in the morning y'all...

Hilda >^..^<