Okay, you guys, I'm sorry for hogging up the "fur pictures" forum! As I said in the other post, please bear with me as I go through my new-kitten "lets take as many pictures as possible of them doing EVERYTHING" phase. It will end eventually! But for now....
Here are more pictures of Sneezeweed: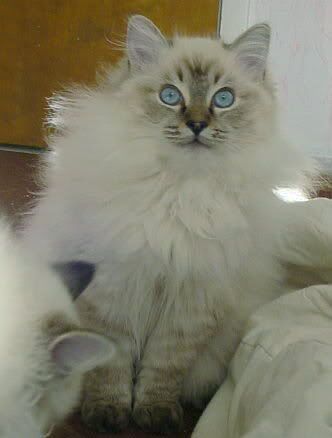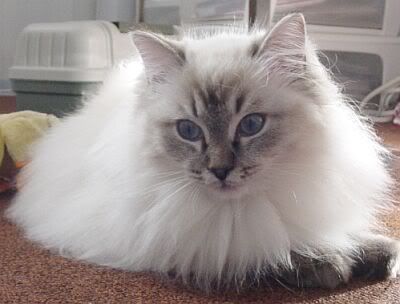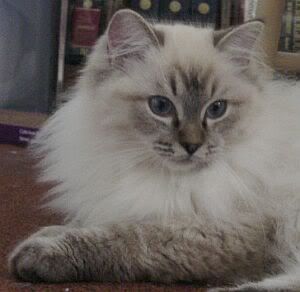 I just noticed how it looks like he has some kind of grey lipstick on in all these pictures!!!
And here is Snowberry:
We've decided to start letting our dog into the room with them, so maybe I'll have some cute pictures of them together to share tomorrow!
Thanks for bearing with me, y'all!