Here are some pictures of my gorgeous baby, Twix.
I don't know what breed she is. Maine coon is a possibility, I think, but I am not at al educated in this area. Does any one have any ideas?
Her mom was a pure black stray and all the other kittens in her litter (three gray, one striped)were short haired. She also had a nicer temperament than them.
I hope these pictures work for you!
Toungue out, huh Twix?
An old colage I did on Adobe.
"Help. HELP! I'm TRAPPED!!!!"
My mom was cleaning out our van and Twix got in. She couldn't quite figure out the windshield, though...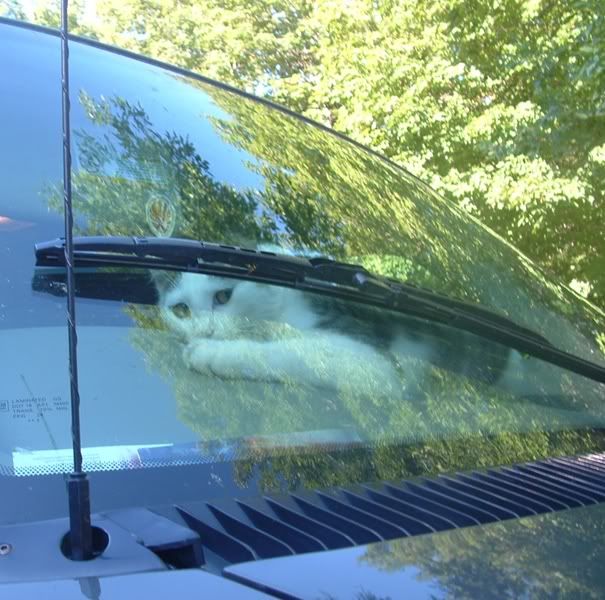 Here she was having fun attacking those poor, innocent shoelaces.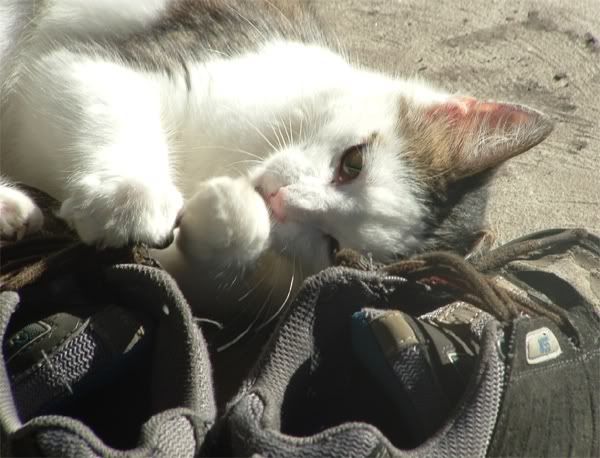 "I could have SWORN there were no more shoes to kill!"
Muddy shoes make great prey for a playful kitty.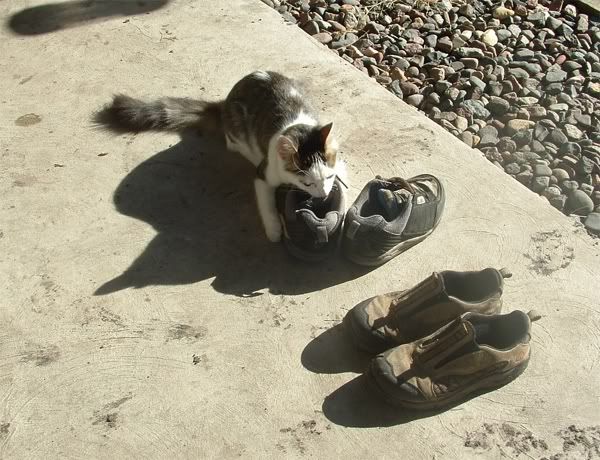 She was attacking those strings.
Like I said before, I hope the links work! Thanks for your help, everyone!
EDIT:: Sorry, I just realized that the files are huge. Would it be okay if I fixed them later, though? I don't have much time, my kitty is attacking my vaccuum cleaner.