I guess it isn't as scary as I thought!
What?? Dad told me to keep his spot warm while he was at work!
OK, enough with the pictures already. Will closing my eyes make you go away?
*sigh* Apparently not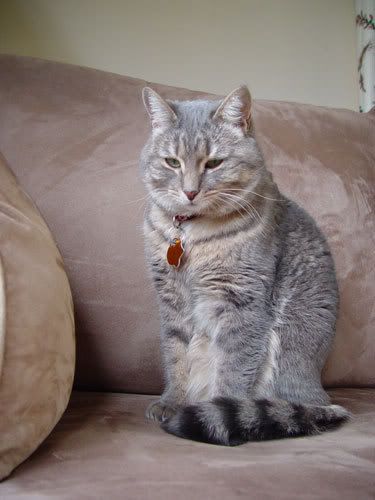 How about this?
Not that either?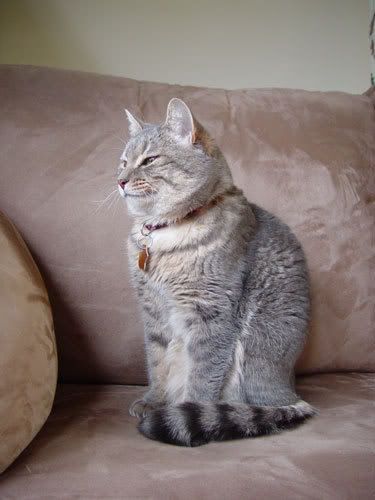 Well this is what I think of you!!!