Well, they were a lot more active today so I was able to get more pictures (yay!) Snow is 100% PLAY but Sneeze cuddled with me a bit. Had to take pictures with the flash off because they kept squinting up their eyes when I had the flash on, so they're a little bit dark. Thanks for sharing my babies with me!
SNOWBERRY: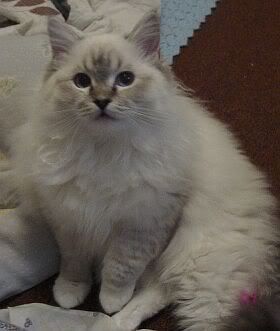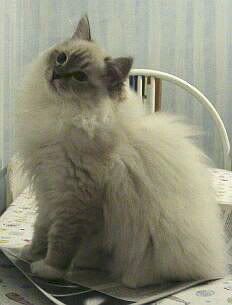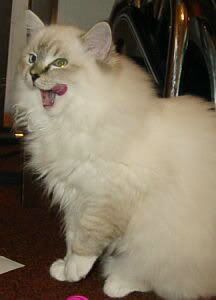 This is her favorite thing to do!
SNEEZEWEED:
Doesn't he just LOOK like a Sneezeweed?