Neil spoke with his brother and has arranged the volunteer fire dept to come to the farm this weekend and finally burndown the nasty farmhouse!!
You didn't think I was taking about the house we live in???
Just a reminder -this is what it looks like....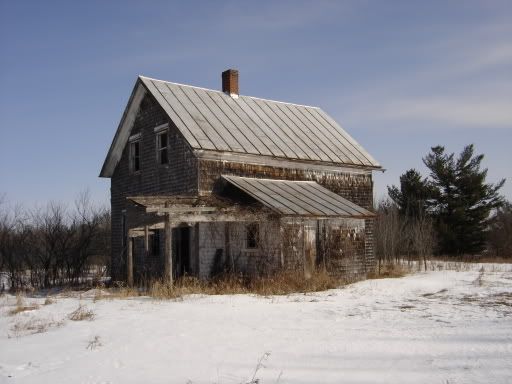 Its such a liability as we know "kids" have been going in there
-its been unhabitable for at least 20 years!! And not worth fixing up.
Neil is excited
as this is the second house we have burnt down-the first was the house next to use that was burned down about 5-6 yrs ago.
We have to wait to see if the weather forecast will be good (minimal wind).
The barn is about 150 ft or so away. There are trees nearby I hope they can be saved.
It should take about an hour to come to the ground. I'll try to remember my camera.