Here they are!!!
I couldn't get any great pictures, as they're still in hiding, but I promise there will be more soon!!!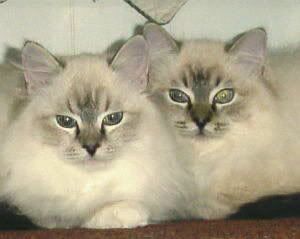 Snowberry (pictured on the left) is much more independent than her male counterpart, Sneezeweed. She has taken a trip around the room several times, while he has remained in his hideout.
UPDATE:
Snow came out to play!
Here are some shots I just got: