Hi all, A few weeks ago I had posted about Luxor and his pooping outside the box issues. Well - we have the third litter box as some suggested, we also took him to the vet (both he and his poop) and he has a clean bill of health. So now I'm resigned to think this is a behavior issue. I've used enzyme cleaner, carpet pet cleaner you name it. I've scrubbed with a brush and vacuumed. I even discovered 'hidden' poop tucked away under some furniture - that was tonight. I've cleaned and cleaned and I hope I've cured the behavior, but if not do any of you think you can shed some light on the situation? I've posted some pictures so you can see the scenario.
This is Stoli and Luxor's room - notice the cute signs.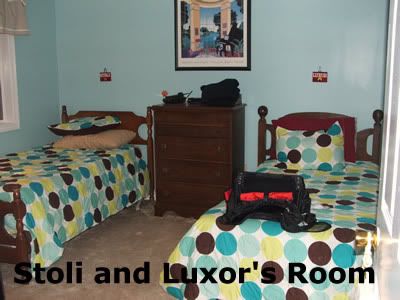 Here is the original litter box that we now leave open, incase Luxor doesn't like the closed litter box. It's unfortunate because my dad made me the box and Stoli never had problems with it.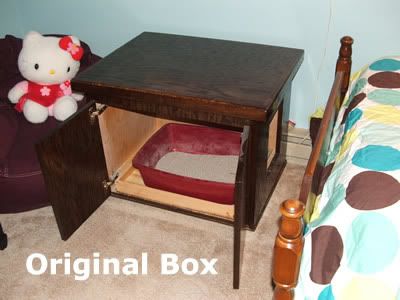 We added a second litter box on a second floor when we got luxor.
We added a third litter box in the room where Luxor keeps pooping, in case he wants one for pee and one for poop
This is where Luxor keeps pooping.