I'm wondering how big your pet carriers are in relation to the size of your cat. I just bought 2 new carriers for the kits. The ones I had were either too big (large enough for 3 cats probably) and one that's soo small they would be pinned between the top & bottom. The ones I just bought are the sof sided kind and are big enough for each cat to lay comfortable inside. They can't stand and turring around is a squeeze. Is that too small? Or is it ok to minamize their movement? They never travel longer than an hour at a time in them and usually even that is longer that usual.
Anyway, here's them and the new carriers that came UPS today.
Frankie was so excited she even said hello to the UPS guy at the door. I put the box down and she had to check the shipping label to make sure everything was in order.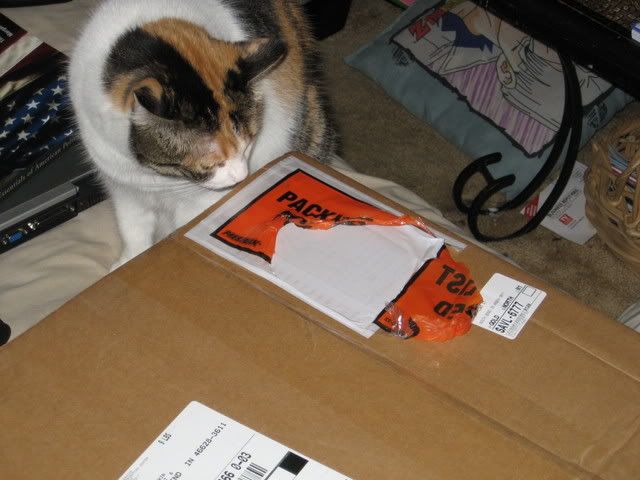 Ok meowmy... lets open it.
After I baited the carriers with cat nip they couldn't wait to check them out.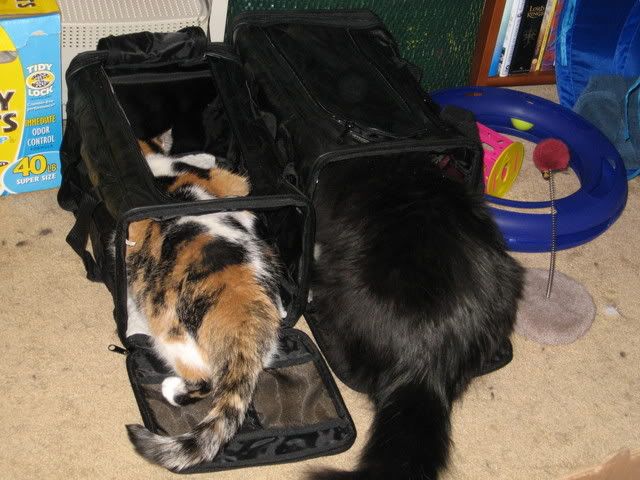 Hey, stay away from my nip!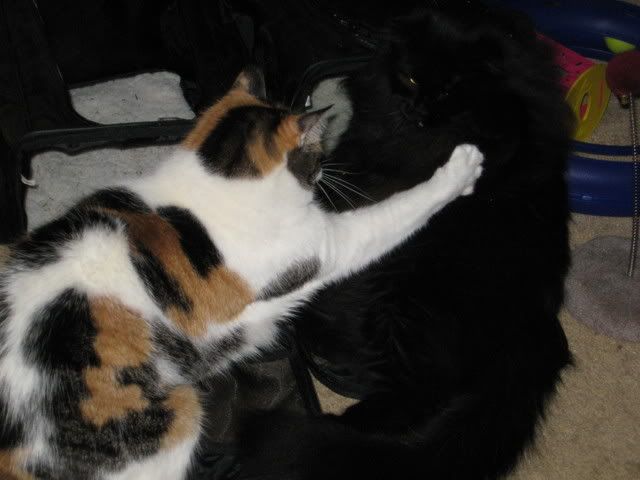 Maybe f I turn around I can keep an eye on him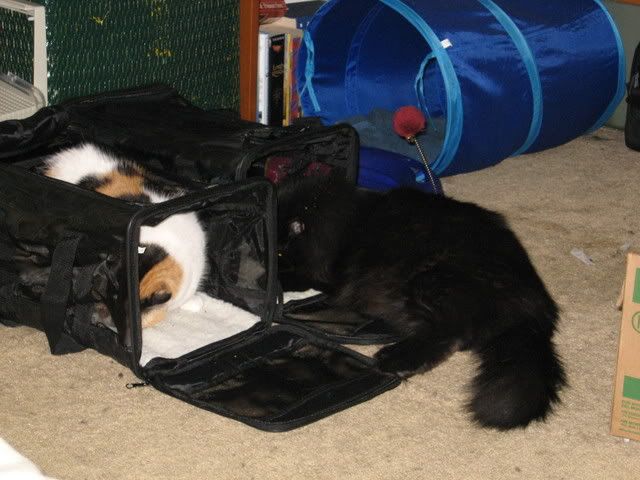 Hmm... I wonder if her nip's any better?!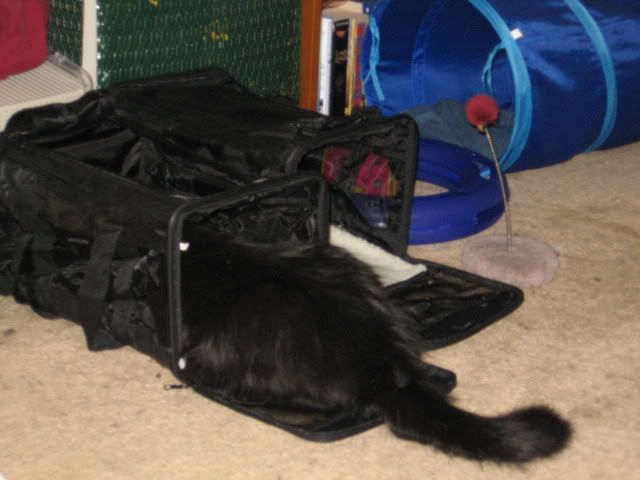 So, after seeing how they fit... do you think they are too small?