Here's pictures of my dog Kota
Mom don't forget my close up!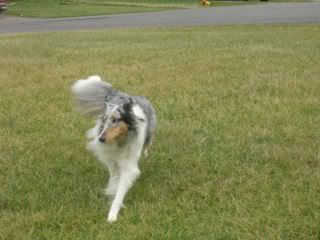 Mom it's really windy out here but I like it. Lets do off leash more often K.
Hey Kid, Throw me a treat after you flash me with that thing.
I'm a pretty pretty girl. See my ears.
Mom this is embarrassing. Do I really have to lay here with that thing you brought home. I really wish you'd take it back because he is mean to me.