Luna has got to be the goofiest cat I've ever met. We're constantly laughing at stuff that she does. It may sound weird, but I think she has a great sense of humor.
I took out my hot curler the other day to do my hair, and Luna decided that the too small for her box was a BLAST to play in.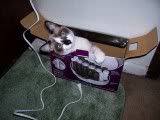 She fell asleep on my chest.
What?! I have no idea how I got up here! I swear!
She loves the new cat tree we got them, and I never thought they'd use this part of it, but Luna proved me wrong. I found her one day like this. She shoved her great big body into that itty bitty space, and she fell asleep.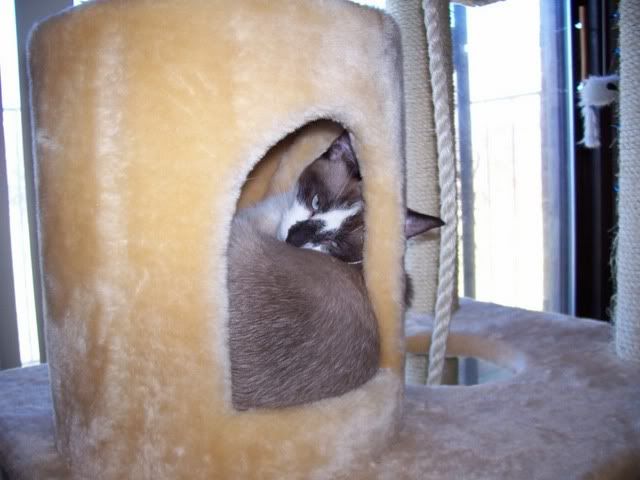 Her other favorite part of the cat tree- the hangy tube. She's constantly upside down in it with her head facing the window, so she can look out. Forgive Nova, she looks kind of evil!