This is a pic of when we first got Pablo Spring of 04. He's in a 70 Gallon tank.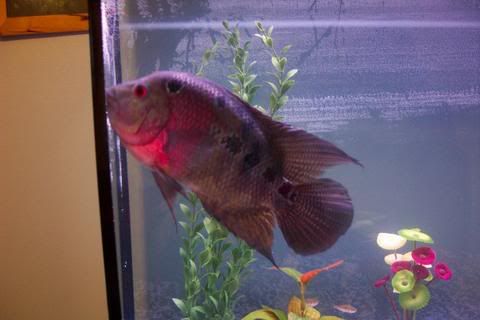 This is Pablo today. He's nearly doubled in size. We had to take the plants out, b/c he would dig them up, and drag them across the tank. He doesn't like anything in his tank except is bridge (his bedroom). He broke a heater today b/c he knocked against the tank so many times, and drags that around the tank too!
That goldfish is the last of his dinner he hasn't finished.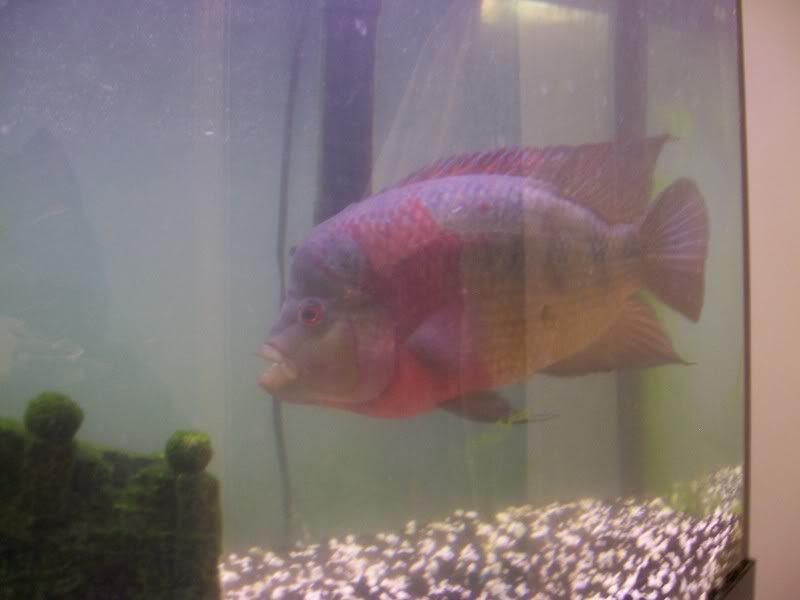 Any other fish folks out there in cat world?