I don't know if any of y'all's kitties do this but every time someone turns on a water faucet in the house, Mia comes running!!! She jumps on the lavatory...the washing machine!!! She's the silliest lil' thing...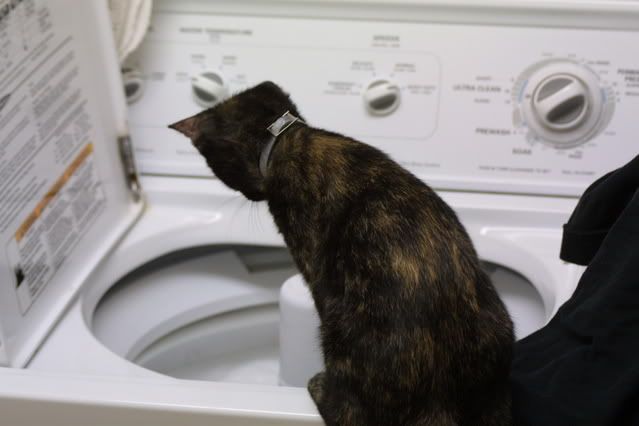 Once when I was cleaning out the tub, she had to come snoop around of course...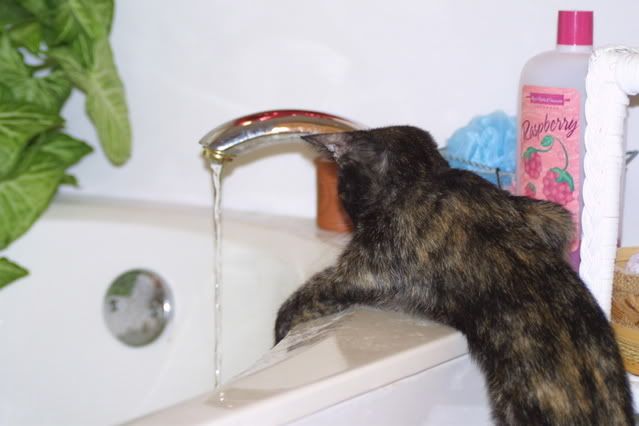 After a while I went on about my business, but the next time I saw her, she was soaking wet! I'm sure she fell into the tub! Wish I'd gotten a pic of that. A few minutes later, she was by the windows, drying herself and I guess was so embarassed at having fallen in the tub that she had to hide her face in shame while she slept...




I'm glad she didn't try THIS to dry herself off instead...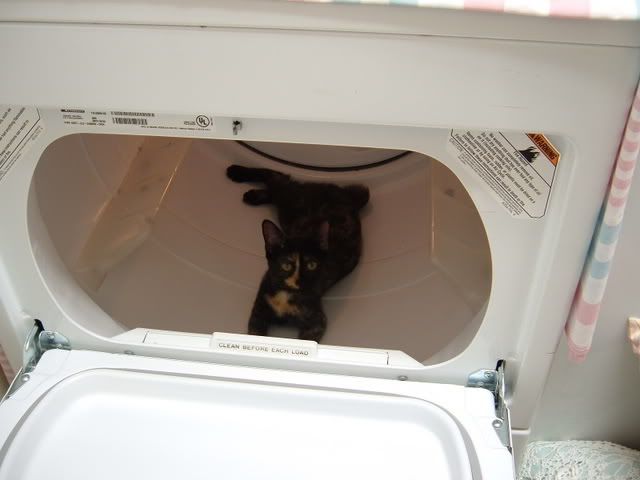 LOL! That happened on a particularly cold day last month. Since she loves hanging around me while I'm doing laundry, she discovered a warm place! Of course, I quickly scooped her outta there!

Silly Mia!

Hilda >^..^<