Mia is my daughter, Naomi's, kitten. They both moved in with us last August. I took this a couple of days after they arrived...




Sweet lil' Mia's first Halloween pic...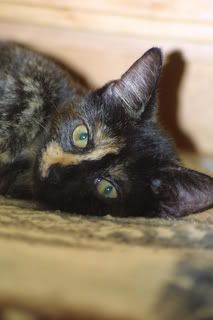 This is our Lady Elora, who is about 5 years old now. She & Mia had been 'helping' us put up the christmas tree and I guess she decided to take 5...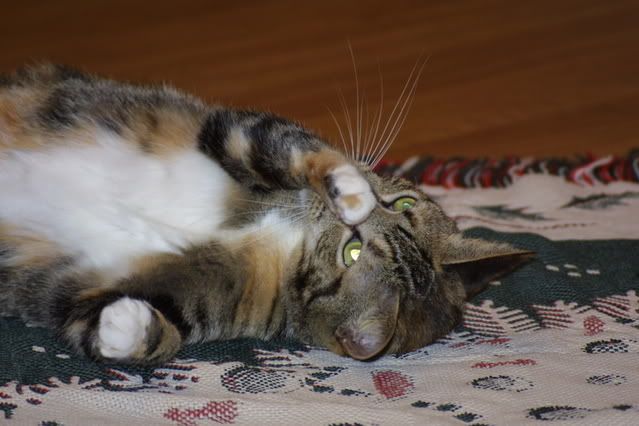 Here is a stunning (well, I think she's stunning
) closeup of my Lady El...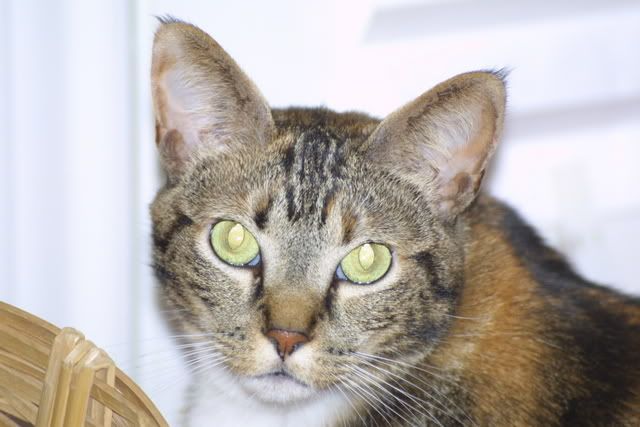 Hilda>^..^<