Duke took his show bath today. While he wasn't particularly pleased about it, I'm VERY proud of my big boy! He handled it
almost
like a pro!
Here's Duke, probably cursing under his breath at me, but tolerating his bath none the less.
In front of the vent, trying to catch some heat (I had it at 80!):
He's cute even when he's soaking wet!
:
Here I'm sure he's asking, "Why Meowmie?":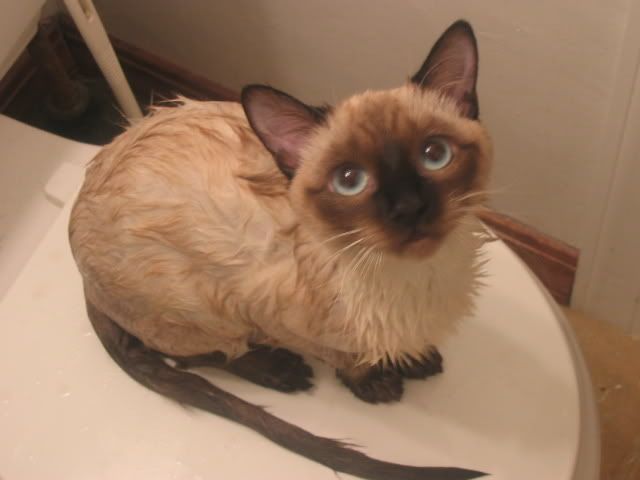 I'm already proud of you Duke baby!
You're a king!