Ok, I am a devoted cat lover but lately there has been a little boy in my life that I love very much (my grandson) that wants a puppy.
So, for my birthday this thursday my hubby is buying me a pug puppy.
I am supposed to pick her up saturday, but it may end up being sunday.
(surgery tomorrow for an ablastion(sp?)/dnc (sp?) so I don't know that I will be up for going to get her saturday.
Anyway, I desperately need help with a girls name for her.
Here is a pic or two of her.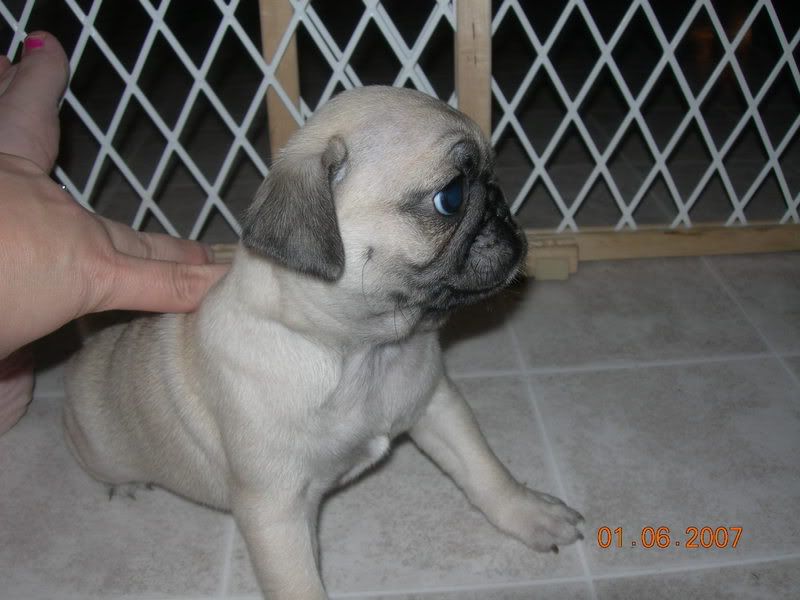 not sure which one she is here.........