This breaks my heart so much. These cats I have been feeding for almost 4 months look so much better, but once in a while a new cat comes, and reminds me how they used to look.... they are all from the same place, where they have been released to breed and breed and fight for survival, and obviously aren't getting nearly enough food. They are all inbred, and some have health issues with their eyes, and one with a mouth problem.
These first pictures are of the newest cat who started coming here only a few days ago. You can clearly see that he or she is emaciated. The cats legs are so skinny, no muscle mass, his/her bones protrude, and the tummy is very bloated. It makes me so sick that people let this happen.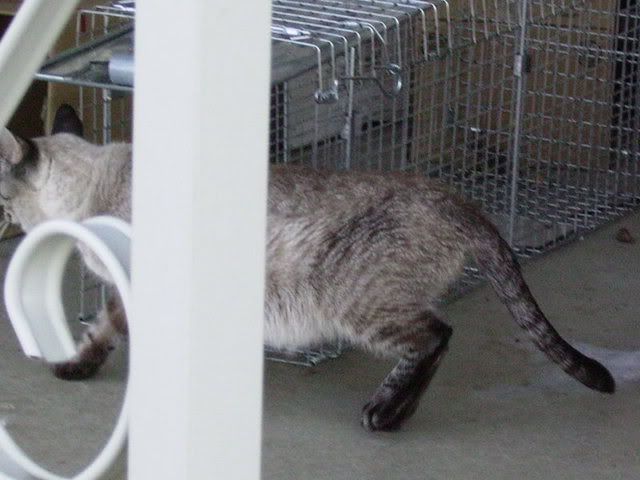 These two pics are one of the males. I call him Bruno cause he's always had large shoulder blades lol. The first one is when he had been coming here for food for probably a month or so (had already gained some weight), and the second was from today, almost 3 months later. He's the one in front.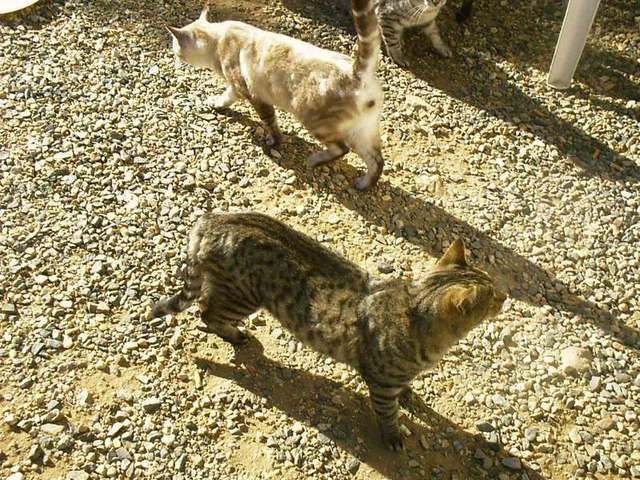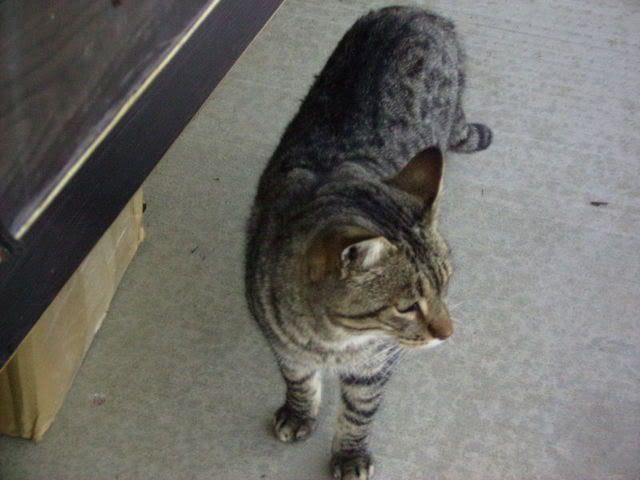 This is a young guy with a bad eye.
He has only been coming here for about 3 weeks or so, but he looks better already and he is playful! He still growls and hisses at me, though, he is very feral, and his tummy is still kinda bloated. My gues sis that he is about 4 months old.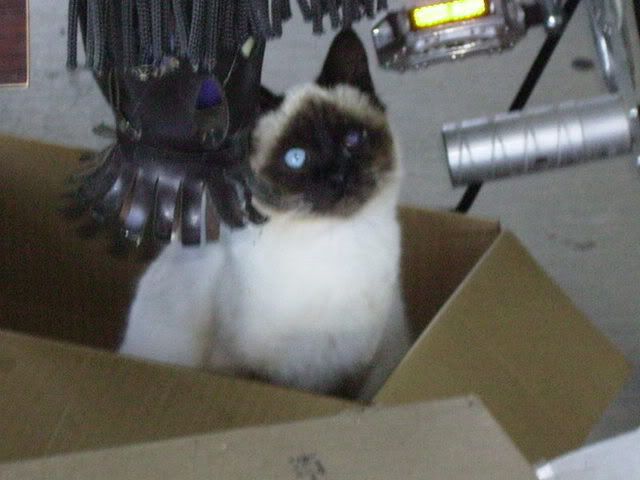 This is Elliott, the boy with the mouth infection.
I am praying that when we trap (set for this saturday) we can get him, and then when he gets to the vet, that the Dr. can fix him up. He has come a long way. He was also VERY skinny, and his hair was VERY dull. He looked absolutely horrible. With a few months of getting good nutrition, and me trying to find help with TNR (it's all set!!) his coat looks much better and he has gained lots of weight! He also lays around and grooms, and he plays, climbs trees, etc, when he didn't before at all. If the cost for his care is too much ($400 has been donated to him!), or he has an infectious disease, though, he will have to be PTS. PLEASE send all the prayers and good vibes you can for him. I really want him to survive. He has come so far.
I know, the pool table looks horrible. Elliott tends to get food everywhere when he eats, and I feed them on the pool table to try to keep most of the food elevated so skunks don't come to eat it! lol I do end up putting food down, tho, too, during meals cause some of the cats like to eat separate from the others. lol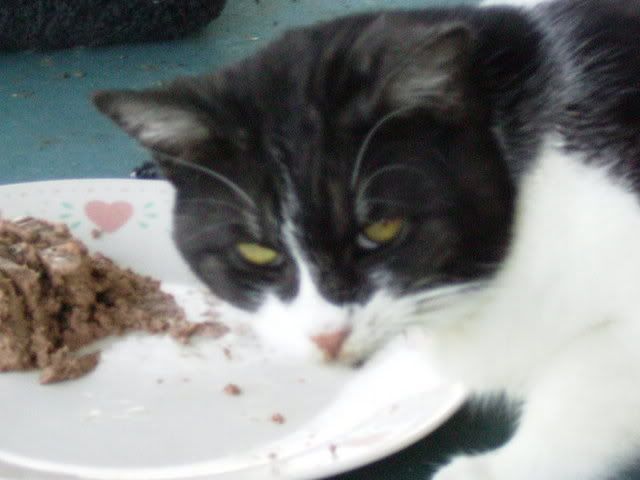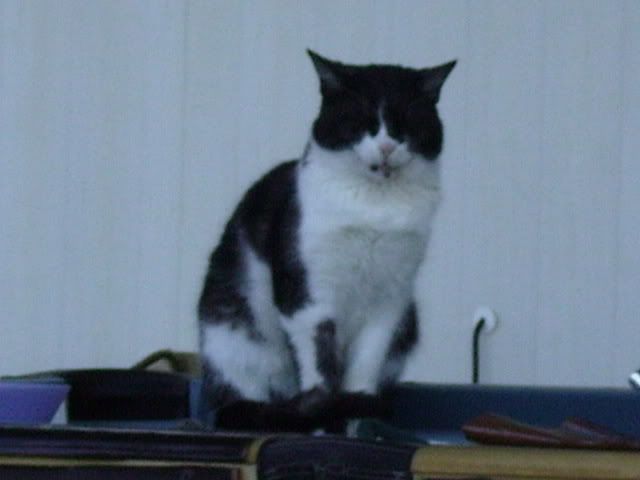 I can't wait til all these cats are fixed and feeling better! I will keep you all updated!
**ETA, for some reason two of the pics are not resizing right, even though I resized them on photobucket and updated, etc.
Sorry. If a mod could get it fixed, I would appreciate it. I don't know why it isn't working for me.***