here are a couple of photos of the past couple of days.
stoli and where the incision for his bone marrow sample was taken. he's still pretty groggy from the anesthesia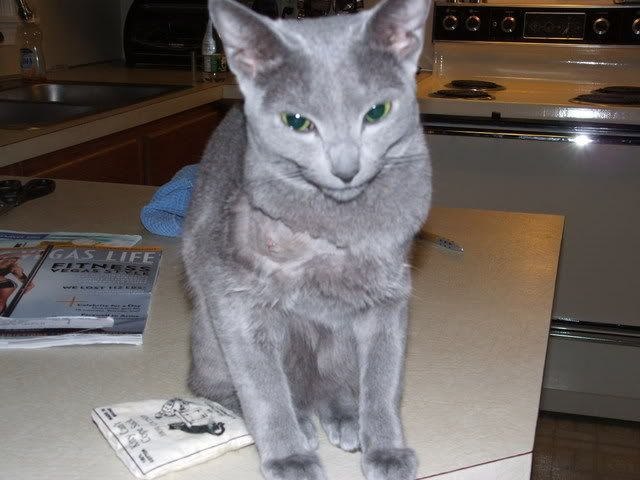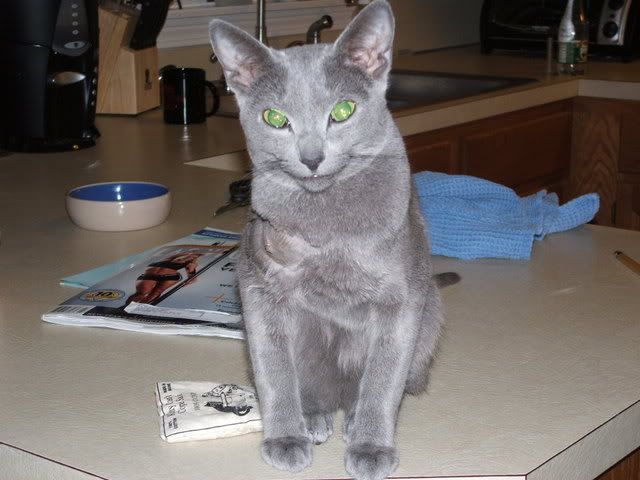 last night stoli really wanted some toast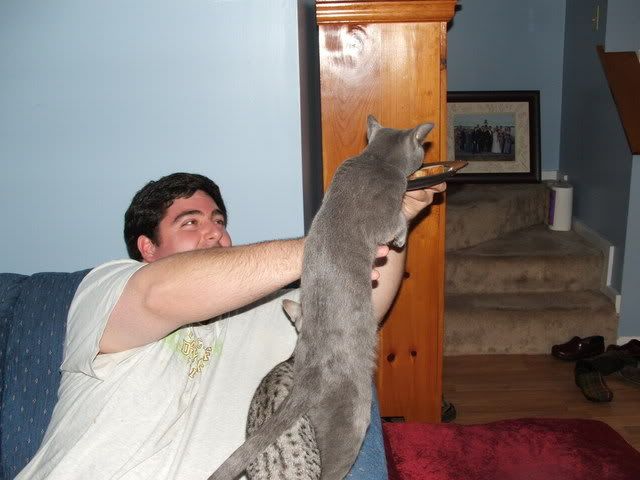 luxor trying to clean up anything stoli left behind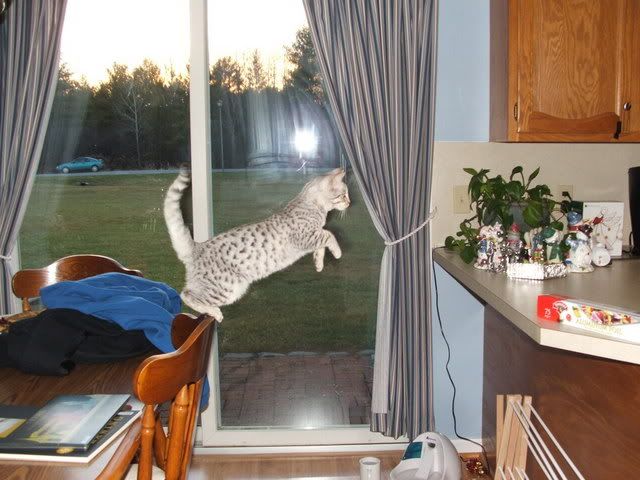 the kitties sleeping and relaxing.