Well, I think I've done it. Successfully transitioned my four kittens to an all wet diet, that is.
Yesterday and today, they ate only Nutro Chicken & Liver Kitten pouches. One three ounce pouch per kitty per meal. No dry for two whole days! I don't want to be premature, however, so I'll give it a week before I celebrate a definite victory. *grin*
I have to admit it's a bit expensive, though. *sigh* That's eight pouches (or $4) a day, whew!
Anything for our little furbabies though, right?
Here's the gratuitious group pic. *smile* They're just about four months old now.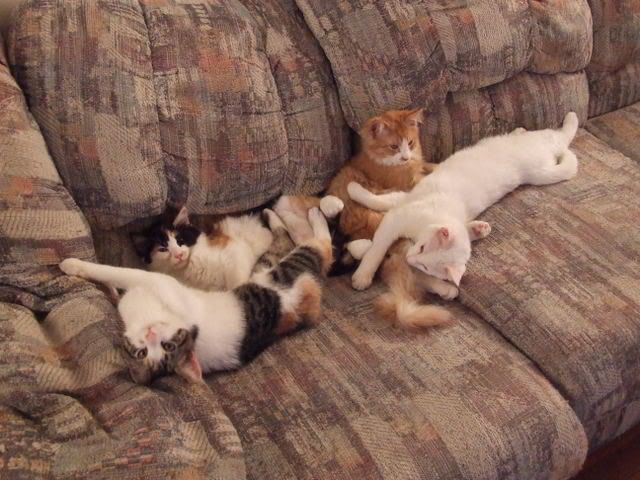 And one more of Allen, 'cause he's just so darn cute.