Hey! Happy new year to u all! Have not posted for a while so I thought I'd post some updated pics. Enjoy and hope to hear comments from u all!
SILLY Buddy has this OBSESSION that the bathtub drainer stopper does NOT belong in the bathroom so EVERYDAY he will take this big drain stopper in his mouth and remove it from the bathroom (see the stopper just behind Buddy in the pic). It has become a routine for me every morning to go hunting for this darned stopper before I can take a bath!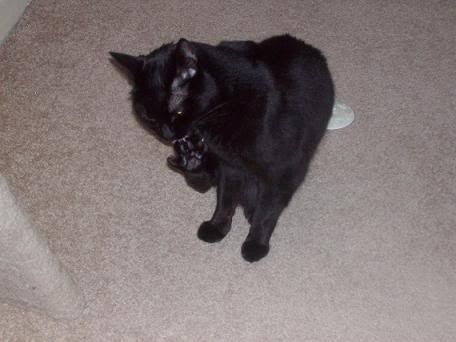 Every time I do my laundry and put clothes out on the clothes rack to dry, Spike always HAS to lay on them! Silly Spike!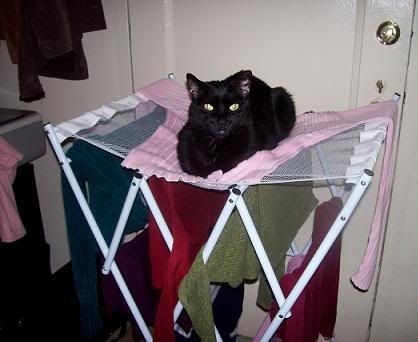 I have flooded my apt several times
(only if a device can be invented that can warn deaf people that water is still running & needs to be turned off!!! It'd save me sooo much trouble!) so I put fans down on the carpet to dry the carpet faster and Spike LOVED to hang out in the closet just in front of the fan...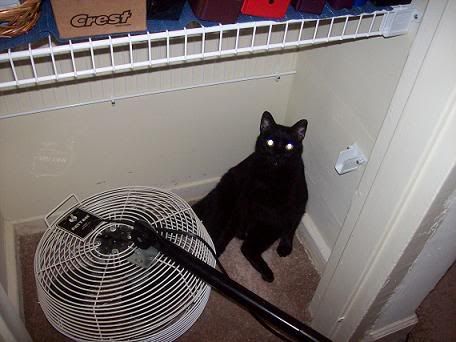 This box is FULL of books that I plan to donate and for some reason, Tango is OBSESSED about sleeping on top of this!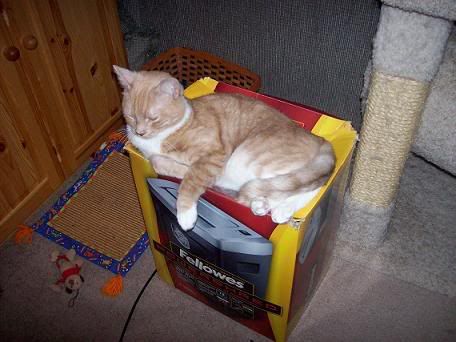 Every time I work on my scrapbooks, I always place a lap blanket on my lap and Heidi (long term foster cat) ALWAYS like to hang out under the blanket near my feet..