We have reserved a little blue oriental kitten
I don't have a pic of him by himself but here his is with his mum and siblings (he's the blue one, very similar colour to his mum (but god I wish I could bring all of them home they are all adorable)):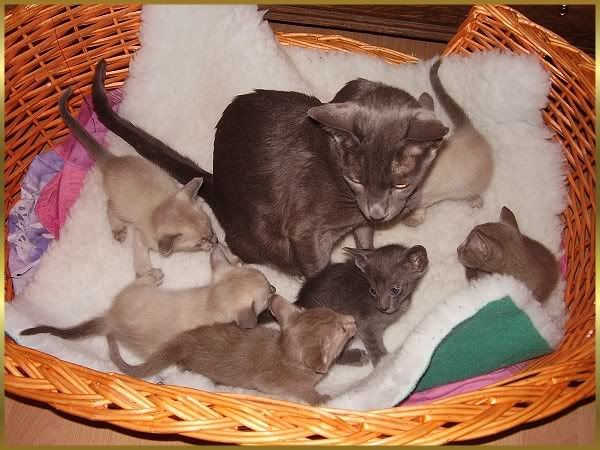 We are a bit stuck for names - we have just a few days to pick a name if we want it to go on his registration papers!
I originally thought of Buxton, from Dougal and the Blue Cat - a Magic Roundabout feature length thing that I loved when I was a kid! but Buxton is an evil character, and we don't want to name him after an evil cat character!
Other ideas so far are: Picasso; Sonic (kind of goes with Radar if you ignore the blue hedgehog connotations); and Flint.
But please please suggest some things! I normally name pets after I've had them a few days and seen more of their personality, but we want something to go on his papers which have to be done soon!!