I asked for a very nice bird video as a Christmas present for myself this year. I thought maybe the kitties might like it, too.
Here is one of the cats at my parent's place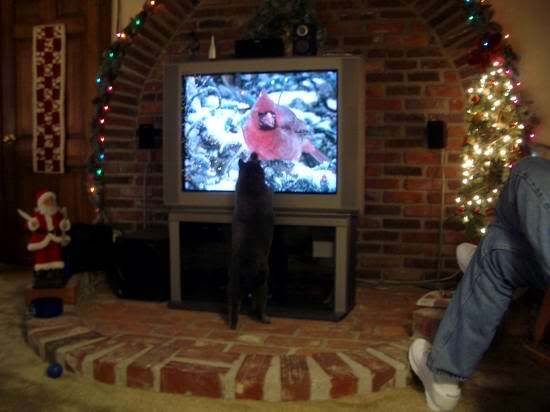 Here is my Mama. At first she acted indifferent, but then about 4 mins into it, it caught her attention and she jumped off the arm of the couch and jumped at the TV - SPLAT! All fours hit the screen and she slid down just like a cartoon character that slowly slides down a wall in slo-motion
I fell off the couch rolling on the floor because I was laughing so hard
Then I grabbed the camera but I missed the best part.