Glitter is mostly a bengal thing because most breeders select for it. I have never seen it in person, but from the descriptions I've heard I think my
siamese
kitten has some glitter in his coat. Its hard to get a good pic of it, but heres a few.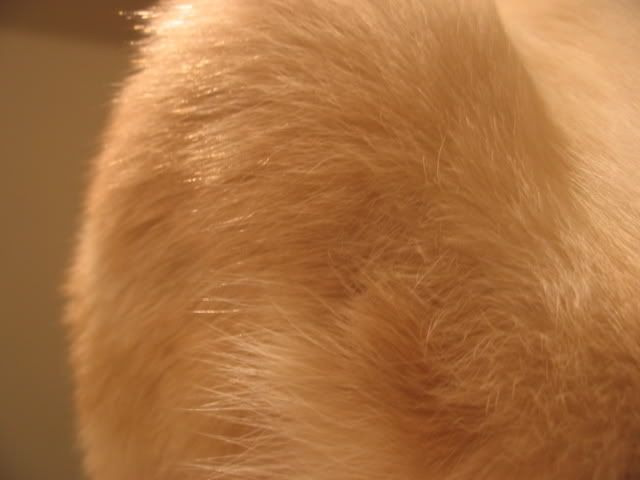 So whaddaya think? Glitter?
I'll try to get some pics of the 'glitter' on his points because they look more golden (but are even harder to photograph 'cause Duke doesn't like me touching his paws
)
K, I got a bottle of Moet & Chandon with my name on it!