This Christmas I went over to Dans grandmothers house and I got some shots in of her kittys. I finally have time to put them up...enjoy!
This is Barnabee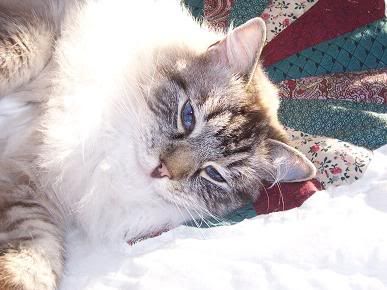 Belly shot!!!!
This is Mickey (not a mikey but a mickey) he's the baby
and this is the maine coon Apache. she is a rescue cat. she has amazing eyes!
They are all very nice cats. Mickey is like my mikey...very affectionate and likes to roll on his back for belly rubs and chin scratches.
These cats are dolls!!!