Just wanted to share some pics of Gus (formerly Elliot, my foster boy) that his meowmy sent me this morning. He's been in his forever home for a week now and, by the looks of things, I'd say he's settled in!
"Looks like a kitty toy to me!"
"Empty bags are so much fun!"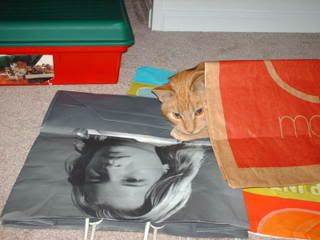 "This is a really comfy place to sleep."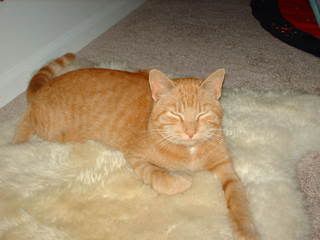 Could there be cuter present under the tree?
A proud dad and his sweet kitty boy: