Moogy
offline
443 Posts. Joined 12/2006
Location: Canada
She wanted to say hello...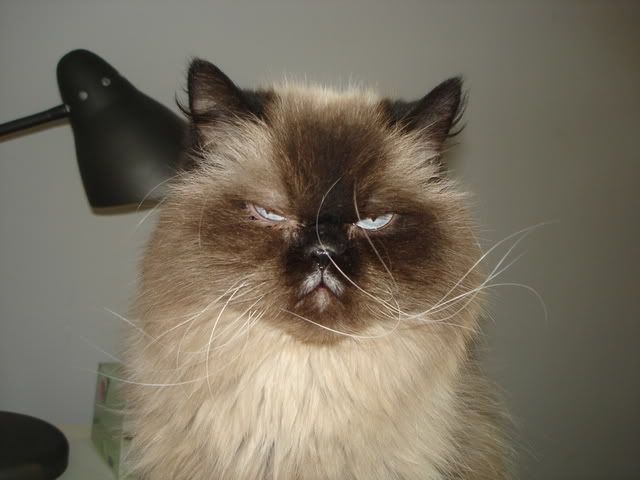 Spitty Kitty Specialist

offline
10,969 Posts. Joined 3/2005
Location: Cincinnati
She's gorgeous!
I'm watching you ! !

offline
7,602 Posts. Joined 5/2006
Location: Brits Abroad - In Spain
look at those whiskers..................
and that look on her face...........just precious
Moderator/Admin

offline
54,343 Posts. Joined 12/2003
Location: ENGLAND... LAND OF HOPE AND GLORY!
Awwww sweetie have you just woke up?.
Babygirl you will always be missed.

offline
17,439 Posts. Joined 6/2006
Location: Birmingham
Awwwwwww Moogy what a beauty you are and Hello to you, too.
All kitties need love!

offline
20,447 Posts. Joined 11/2005
Location: NE OH
Love those twisted whiskers!!!!