Staying home drove me nuts today, so I broke out the camera and decided to do a photo shoot of the boys. Here are some of the cute ones from today.
8-Bit with his banana from Plain Brown Tabby.
The boys decide to take a nap.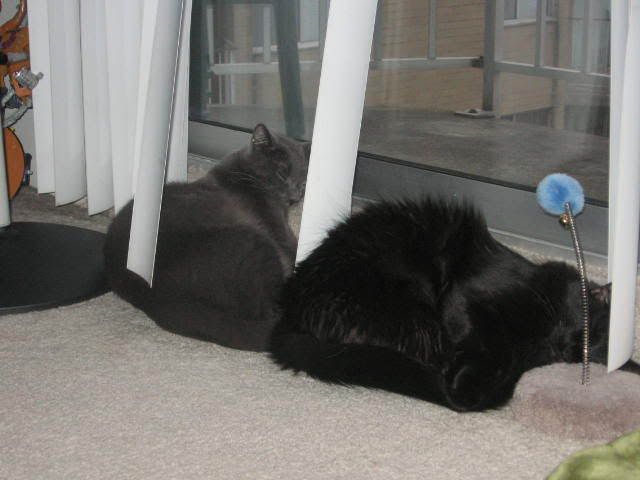 After I took my third nap today 8-Bit decided to join me.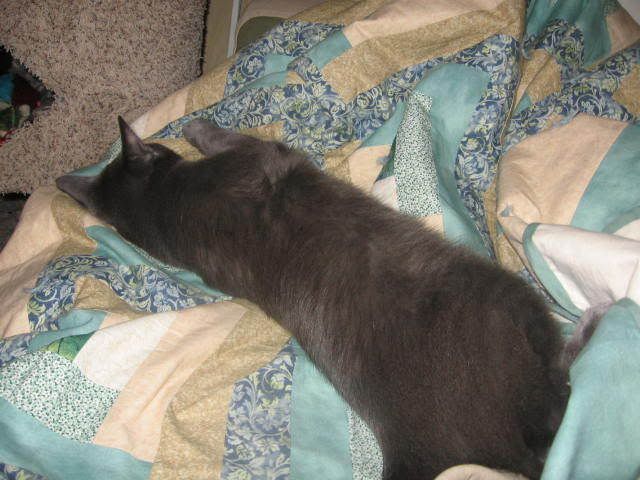 There wasn't enough room for Scratch, so he slept where he could keep an eye on me. I think he just wants Meowmy to feel better.
EDIT: Notice how Scratch is perched right on top of where we keep his toys. I guess he just needs to know they are there.